Bright Raft in the Afterweather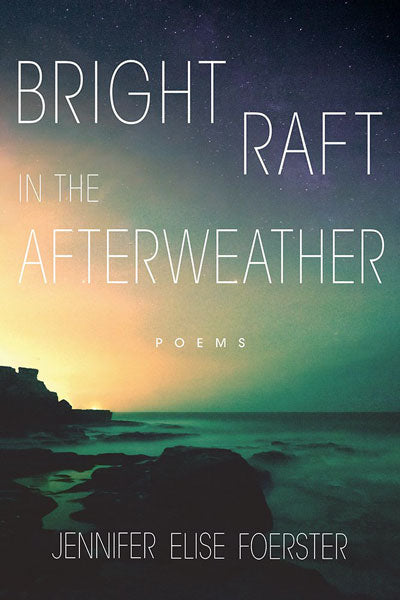 Bright Raft in the Afterweather
Paperback
University of Arizona Press (2018)
SKU: 9780816537334
Regular price
$16.95
$16.95
In her dazzling new book, Jennifer Elise Foerster announces a frightening new truth: "the continent is dismantling." Bright Raft in the Afterweather travels the spheres of the past, present, future, and eternal time, exploring the fault lines that signal the break of humanity's consciousness from the earth.
Featuring recurring characters, settings, and motifs from her previous book, Leaving Tulsa, Foerster takes the reader on a solitary journey to the edges of the continents of mind and time to discover what makes us human. Along the way, the author surveys the intersection between natural landscapes and the urban world, baring parallels to the conflicts between Native American peoples and Western colonizers, and considering how imagination and representation can both destroy and remake our worlds. Foerster's captivating language and evocative imagery immerse the reader in a narrative of disorientation and reintegration. Each poem blends Foerster's refined use of language with a mythic and environmental lyricism as she explores themes of destruction, spirituality, loss, and remembrance.
In a world wrought with ecological imbalance and grief, Foerster shows how from the devastated land of our alienation there is potential to reconnect to our origins and redefine the terms by which we inhabit humanity and the earth.