Firekeeper's Daughter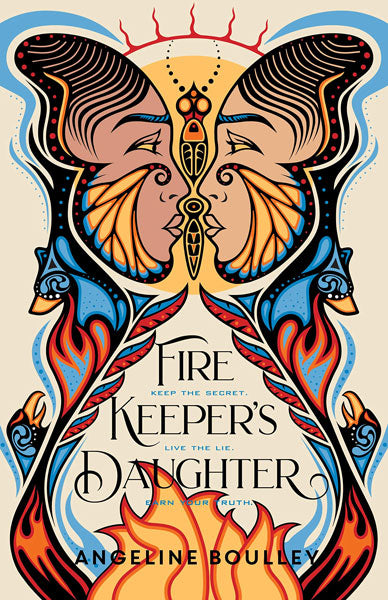 Firekeeper's Daughter
Hardcover
Henry Holt & Company (2021)
SKU: 9781250766564
Regular price
$18.99
$18.99
Eighteen-year-old Daunis Fontaine wants to leave home to discover who she really is. As a biracial science geek and hockey star, she's always felt like an outsider, both in her hometown and on the nearby Ojibwe reservation. But when her family is struck by tragedy, Daunis puts her dreams on hold to care for her fragile mother. The only bright spot is meeting Jamie, the charming new recruit on her brother's hockey team.
Then Daunis witnesses a shocking murder, thrusting her into the heart of an ongoing FBI investigation. As an undercover informant, Daunis works tirelessly to expose the criminals. But as the secrets pile up and the deception strikes close to home, Daunis must learn what it means to be a strong Anishinaabe kwe (Ojibwe woman).
Angeline Boulley, an enrolled member of the Sault Ste. Marie Tribe of Chippewa Indians, is a storyteller who writes about her Ojibwe community in Michigan's Upper Peninsula. She was selected as an emerging Young Adult writer in the 2019 We Need Diverse Books Mentorship Program and chosen to attend the 2019 Tin House YA Writers Workshop. As a former Director of the Office of Indian Education at the U.S. Department of Education, she focused on improving the education of Native American students at the tribal, state, regional, and national levels. She lives and works in the Washington, D.C., area, but her home will always be on Sugar Island. Firekeeper's Daughter is her debut novel.