Absentee Indians & Other Poems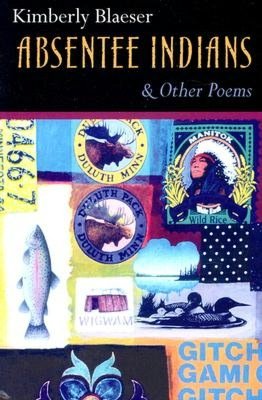 Absentee Indians & Other Poems
Paperback
Michigan State University Press (2002)
SKU: 9780870136078
Regular price
$24.95
$24.95
Absentee Indians and Other Poems evokes personal yet universal experiences of the places that Native Americans call home, their family and national histories, and the emotional forces that help forge Native American identities. These are poems of exile, loss, and the celebration of that which remains. Anchored in the physical landscape, Blaeser's poetry finds the sacred in those ordinary actions that bind a community together. As Blaeser turns to the mysterious passage from sleeping to wakefulness, or from nature to spirit, she reveals not merely the movement from one age or place to another, but the movement from experience to vision.

Kimberly Blaeser (Anishinaabe) is an enrolled member of the Minnesota Chippewa Tribe and grew up on the White Earth Reservation. She worked as a journalist before enrolling in graduate school, and earned her M.A. and Ph.D. in English from the University of Notre Dame. Currently an Associate Professor of English at the University of Wisconsin - Milwaukee, she teaches courses in Native American Literature, Creative Writing, and American Nature Writing.

Blaeser, whose publications include 3 books and more than 60 appearances in anthologies and journals, has lectured or read from her work in over 100 locations in the United States, Canada, and Europe and been the recipient of awards for both writing and speaking. She is a past vice president of Wordcraft Circle of Native Writers and Storytellers, and currently serves on two American Indian Literature series boards for University presses. At UW-Milwaukee Blaeser is the faculty advisor for Word Warriors, a multicultural writers' organization she helped found in 1991. Blaeser's second collection of poems, Absentee Indians, was published by Michigan State University Press.