Eastern Cherokee Stories: A Living Oral Tradition and Its Cultural Continuance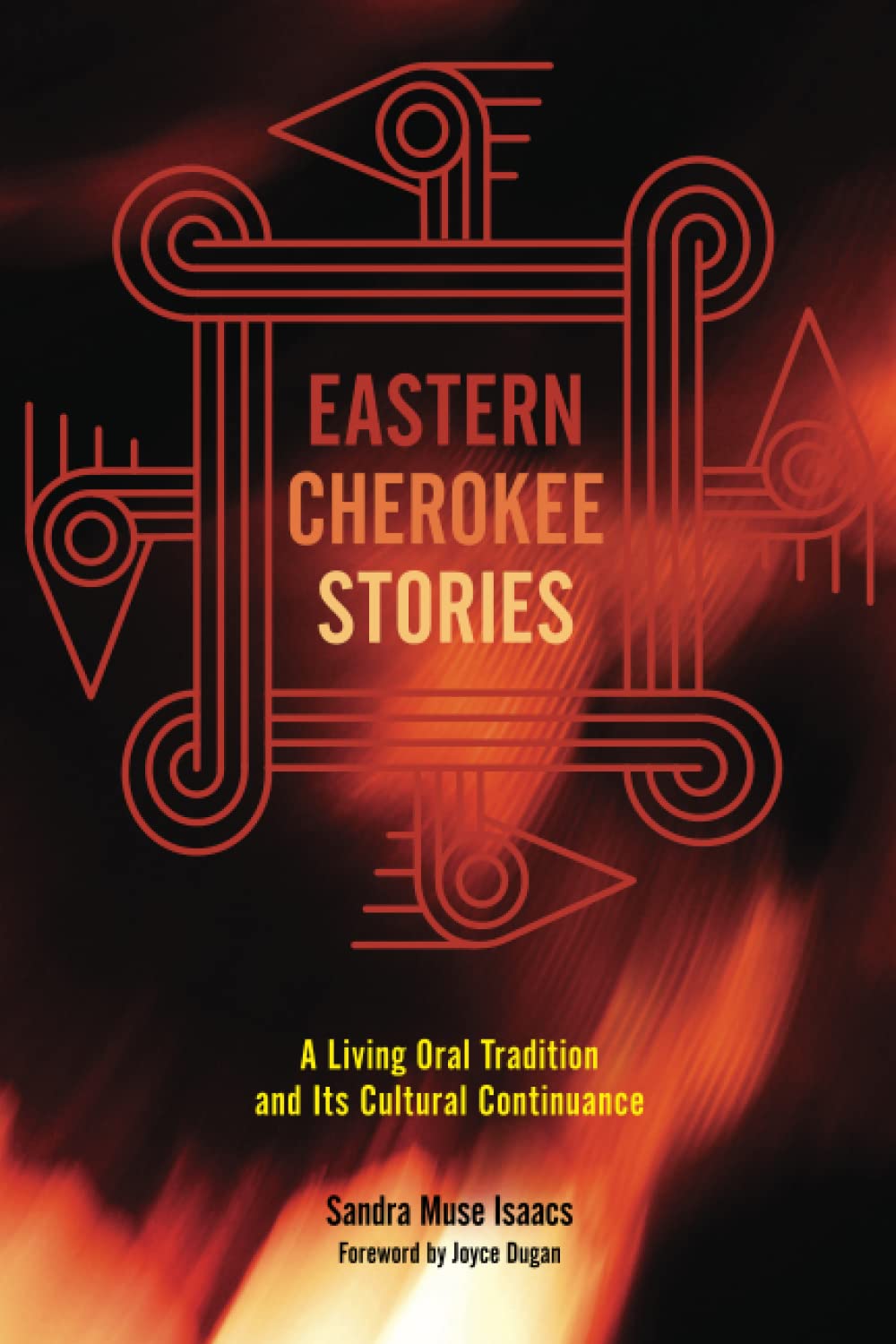 Eastern Cherokee Stories: A Living Oral Tradition and Its Cultural Continuance
Paperback
University of Oklahoma Press (2022)
SKU: 9780806190129
Regular price
$21.95
$21.95
"Throughout our Cherokee history," writes Joyce Dugan, former principal chief of the Eastern Band of Cherokee Indians, "our ancient stories have been the essence of who we are."
These traditional stories embody the Cherokee concepts of Gadugi, working together for the good of all, and Duyvkta, walking the right path, and teach listeners how to understand and live in the world with reverence for all living things. In Eastern Cherokee Stories, Sandra Muse Isaacs uses the concepts of Gadugi and Duyvkta to explore the Eastern Cherokee oral tradition, and to explain how storytelling in this tradition-as both an ancient and a contemporary literary form-is instrumental in the perpetuation of Cherokee identity and culture.
Muse Isaacs worked among the Eastern Cherokees of North Carolina, recording stories and documenting storytelling practices and examining the Eastern Cherokee oral tradition as both an ancient and contemporary literary form. For the descendants of those Cherokees who evaded forced removal by the U.S. government in the 1830s, storytelling has been a vital tool of survival and resistance-and as Muse Isaacs shows us, this remains true today, as storytelling plays a powerful role in motivating and educating tribal members and others about contemporary issues such as land reclamation, cultural regeneration, and language revitalization. The stories collected and analyzed in this volume range from tales of creation and origins that tell about the natural world around the homeland, to post-Removal stories that often employ Native humor to present the Cherokee side of history to Cherokee and non-Cherokee alike. The persistence of this living oral tradition as a means to promote nationhood and tribal sovereignty, to revitalize culture and language, and to present the Indigenous view of history and the land bears testimony to the tenacity and resilience of the Cherokee people, the Ani-Giduwah.