Everything You Wanted to Know about Indians But Were Afraid to Ask: Revised and Expanded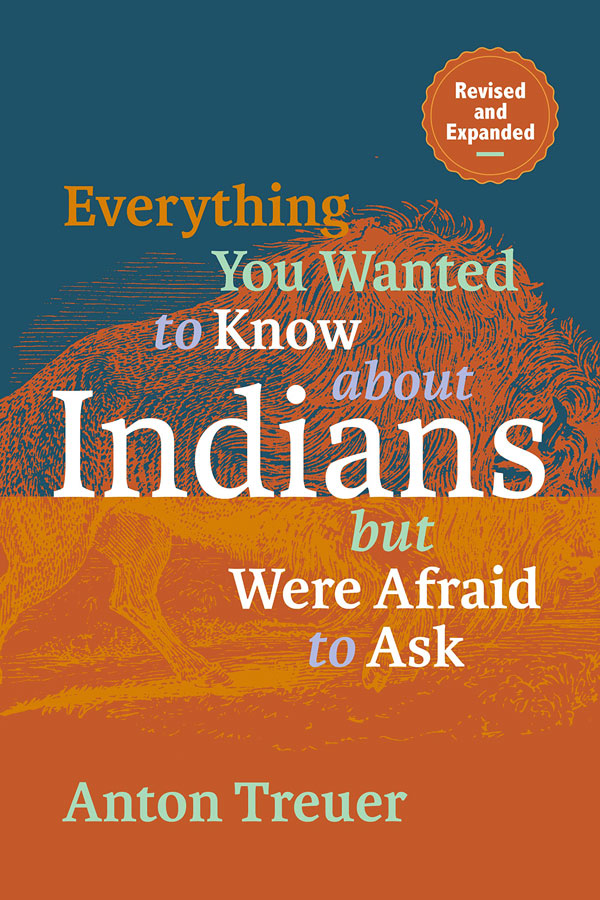 Everything You Wanted to Know about Indians But Were Afraid to Ask: Revised and Expanded
Paperback
Minnesota Historical Society Press (2023)
SKU: 9781681342467
Regular price
$22.95
$22.95
"Straightforward, fascinating, funny, and often wise, Everything You Wanted to Know about Indians But Were Afraid to Ask is a wonderful resource for non-Indians and Indians too. (There are plenty of things we want to know about each other.) It is that rare thing--an informational and entertaining read." Louise Erdrich
A revised and updated edition of a modern classic offers answers to nearly 200 essential and thought-provoking questions about the Native people of North America.
What have you always wanted to know about Indians? Do you feel like you should already know the answers--or are concerned that your questions may be offensive? For more than a decade, Anton Treuer's clear, candid, and informative book has answered questions for tens of thousands of readers. This revised edition both revisits old questions from a new perspective and expands on topics that have become increasingly relevant over the past decade, including activism and tribal enrollment; truth and reconciliation efforts; gender roles and identities in Indigenous communities; the status of Alaskan Natives and Canadian First Nations; and much more.
Treuer, an Ojibwe scholar and cultural preservationist, addresses nearly 200 questions on a range of topics--questions that are thoughtful and outrageous, modern and historical, and always interesting.
- What are we supposed to call North America's first people?
- Can white people dance at powwows?
- What's the point of land acknowledgments?
- Does tribal sovereignty mean that tribes can offer abortion services in states where it is now otherwise illegal?
With frank, funny, and sometimes personal prose, this book cuts through myths, guilt, and anger and builds a foundation for true understanding and positive action.