White Birch, Red Hawthorn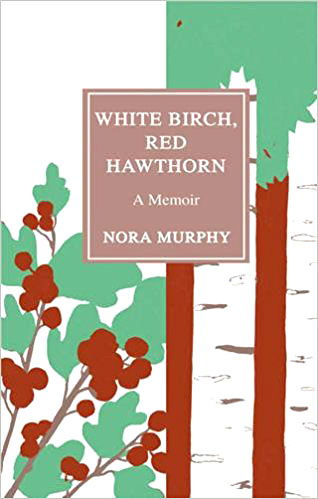 White Birch, Red Hawthorn
Paperback
University of Minnesota (2017)
SKU: 9781517901325
Regular price
$17.95
$17.95
"This is conquered land." The Dakota woman's words, spoken at a community meeting in St. Paul, struck Nora Murphy forcefully. Her own Irish great-great grandparents, fleeing the potato famine, had laid claim to 160 acres in a virgin maple grove in Minnesota. That her dispossessed ancestors' homestead, The Maples, was built upon another, far more brutal dispossession is the hard truth underlying White Birch, Red Hawthorn, a memoir of Murphy's search for the deeper connections between this contested land and the communities who call it home.
In twelve essays, each dedicated to a tree significant to Minnesota, Murphy tells the story of the grove that, long before the Irish arrived, was home to three Native tribes: the Dakota, Ojibwe, and Ho-Chunk. She notes devastating strategies employed by the U.S. government to wrest the land from the tribes, but also revisits iconic American tales that subtly continue to promote this displacement—the Thanksgiving story, the Paul Bunyan myth, and Laura Ingalls Wilder's Little House books. Murphy travels to Ireland to search out another narrative long hidden—that of her great-great-grandmother's transformative journey from North Tipperary to The Maples.
In retrieving these stories, White Birch, Red Hawthorn uncovers lingering wounds of the past—and the possibility that, through connection to this suffering, healing can follow. The next step is simple, Murphy tells us: listen.
"White Birch, Red Hawthorn is not only educational, with the stories of the struggles that have been inflicted on American Indians, but also an inspirational story of Nora Murphy's path to discover her Irish ancestry."—Mary LaGarde, Executive Director, Minneapolis American Indian Center
"Writing with unflinching honesty and a willingness to take responsibility for her family's legacy, Nora Murphy explores the origins of white, European dominion in this country. She blends acute observations, poignant anecdotes, and research, providing a road map for descendants of immigrant families looking for a deeper relationship with their own culture."—Diane Wilson,
"With White Birch, Red Hawthorn, Nora Murphy displays incredible bravery—she asks hard questions and points out the elephant in the room. She creates language to say the things left unsaid."—Wambdi Wapaha, Sioux Valley Dakota Nation
"Nora Murphy sees something that, for whatever reason, most Americans don't see—that there is another way to see and be on this continent. We live with a paradigm of separation that is doing us damage. This needs to be said and it needs to be heard. It also needs to be heard from a woman's voice. Nora's is that voice because it is obvious she has the insight, the intellect, and the direct experience."—Kent Nerburn, author of Neither Wolf Nor Dog
"Nora Murphy defines her work as cultural outsider: she listens, she doesn't try to fix anything, and she resists the urge to dominate. She has accomplished the difficult task of writing from what she has learned of people unlike herself, not about them. Harder still, she has learned to love another culture and yet understand it does not belong to her."—Heid Erdrich
Nora Murphy is a fifth-generation Irish Minnesotan. She was born and lives in Imniza Ska, the white cliffs overlooking the confluence of the Mississippi and Minnesota Rivers in St. Paul. She has worked and volunteered in the Native community since 1995 and has published five previous books—children's histories, short stories, and a memoir about women's textiles, Knitting the Threads of Time.