Thunder Through My Veins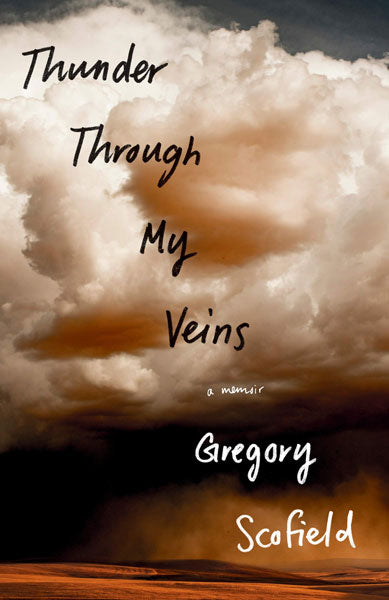 Thunder Through My Veins
Paperback
Anchor Canada (2019)
SKU: 9780385692748
Regular price
$14.95
$14.95
Gregory Scofield's Thunder Through My Veins is the heartbreakingly beautiful memoir of one man's journey toward self-discovery, acceptance, and the healing power of art.
Few people can justify a memoir at the age of thirty-three. Gregory Scofield is the exception, a young man who has inhabited several lives in the time most of us can manage only one. Born into a Métis family of Cree, Scottish, English and French descent but never told of his heritage, Gregory knew he was different. His father disappeared after he was born, and at five he was separated from his mother and sent to live with strangers and extended family. There began a childhood marked by constant loss, poverty, violence and self-hatred. Only his love for his sensitive but battered mother and his Aunty Georgina, a neighbor who befriended him, kept him alive.
It wasn't until he set out to search for his roots and began to chronicle his life in evocative, award-winning poetry, that he found himself released from the burdens of the past and able to draw upon the wisdom of those who went before him. Thunder Through My Veins is Gregory's traumatic, tender and hopeful story of his fight to rediscover and accept himself in the face of a heritage with diametrically opposed backgrounds.