The River Is in Us: Fighting Toxics in a Mohawk Community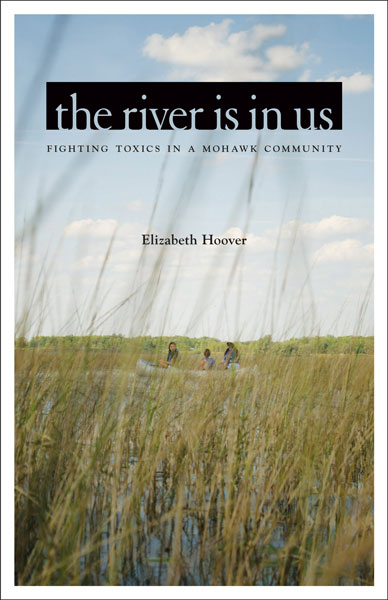 The River Is in Us: Fighting Toxics in a Mohawk Community
Paperback
University of Minnesota Press (2017)
SKU: 9781517903039
Regular price
$28.00
$28.00
Mohawk midwife Katsi Cook lives in Akwesasne, an indigenous community in upstate New York that is downwind and downstream from three Superfund sites. For years she witnessed elevated rates of miscarriages, birth defects, and cancer in her town, ultimately drawing connections between environmental contamination and these maladies. When she brought her findings to environmental health researchers, Cook sparked the United States' first large-scale community-based participatory research project.
In The River Is in Us, author Elizabeth Hoover takes us deep into this remarkable community that has partnered with scientists and developed grassroots programs to fight the contamination of its lands and reclaim its health and culture. Through in-depth research into archives, newspapers, and public meetings, as well as numerous interviews with community members and scientists, Hoover shows the exact efforts taken by Akwesasne's massive research project and the grassroots efforts to preserve the Native culture and lands. She also documents how contaminants have altered tribal life, including changes to the Mohawk fishing culture and the rise of diabetes in Akwesasne.
Featuring community members such as farmers, health-care providers, area leaders, and environmental specialists, while rigorously evaluating the efficacy of tribal efforts to preserve its culture and protect its health, The River Is in Us offers important lessons for improving environmental health research and health care, plus detailed insights into the struggles and methods of indigenous groups. This moving, uplifting book is an essential read for anyone interested in Native Americans, social justice, and the pollutants contaminating our food, water, and bodies.