The Relentless Business of Treaties: How Indigenous Land Became U.S. Property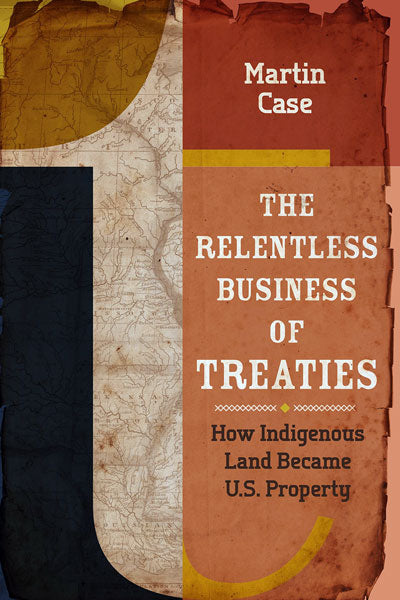 The Relentless Business of Treaties: How Indigenous Land Became U.S. Property
Paperback
Minnesota Historical Society Press (2018)
SKU: 9781681340906
Regular price
$19.95
$19.95
The story of "western expansion" is a familiar one: U.S. government agents, through duplicity and force, persuaded Native Americans to sign treaties that gave away their rights to the land. But this framing, argues Martin Case, hides a deeper story. Land cession treaties were essentially the act of supplanting indigenous kinship relationships to the land with a property relationship. And property is the organizing principle upon which U.S. society is based.
U.S. signers represented the relentless interests that drove treaty making: corporate and individual profit, political ambition, and assimilationist assumptions of cultural superiority. The lives of these men illustrate the assumptions inherent in the property system-and the dynamics by which it spread across the continent. In this book, for the first time, Case provides a comprehensive study of the treaty signers, exposing their business ties and multigenerational interrelationships through birth and marriage. Taking Minnesota as a case study, he describes the groups that shaped U.S. treaty making to further their own interests: interpreters, traders, land speculators, bureaucrats, officeholders, missionaries, and mining, timber, and transportation companies.
Odds are, the deed to the land under your home rests on this system.