The Red Convertible: Selected and New Stories, 1978-2008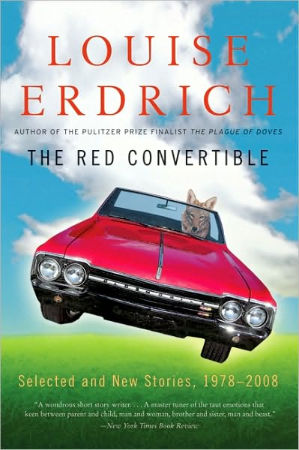 The Red Convertible: Selected and New Stories, 1978-2008
Paperback
Harper Perennial (2010)
SKU: 9780061536083
Regular price
$18.00
$18.00
Includes bookplate signed by the author.
This unique volume brings together for the first time three decades of short stories by one of the most innovative and exciting writers of our day. A master of the genre, Louise Erdrich has selected these pieces—thirty works that first appeared in magazines as well as six unpublished stories—from among a much larger oeuvre. She has ordered them chronologically but also by theme and voice.
Erdrich is a fearless and inventive writer. In her fictional world, the mystical can emerge from the everyday, the comic turn suddenly tragic, and violence and beauty inhabit a single emotional landscape. Each character in these stories is full of surprises, and the twists and leaps of Erdrich's imagination are made all the more meaningful by the deeper truth of human feeling that underlies them.
In "Saint Marie," the ardent longing that propels a fourteen-year-old Indian girl up the hill to the Sacred Heart Convent and into a life-and-death struggle with the diabolical Sister Leopolda fuels a story of breathtaking power and originality. "Knives" tells of a homely butcher's assistant, a devoted reader of love stories, who falls for a good-looking predator, a traveling salesman, with devastating consequences for each of them. "Le Mooz" evokes the stinging flames of passion in old age—"Margaret had exhausted three husbands, and Nanapush had outlived his six wives"—with unexpected humor that turns suddenly bittersweet at the story's close. A passion for music in "Naked Woman Playing Chopin" proves more powerful than any experience of carnal or spiritual love; indeed, when Agnes DeWitt removes her clothing to enter the music of a particular composer, she sweeps all before her and transcends mortality and time itself.
In The Red Convertible, readers can follow the evolution of narrative styles, the shifts and metamorphoses in Erdrich's fiction, over the past thirty years. These stories, spellbinding in their boldness and beauty, are a stunning literary achievement.