The Native South: New Histories and Enduring Legacies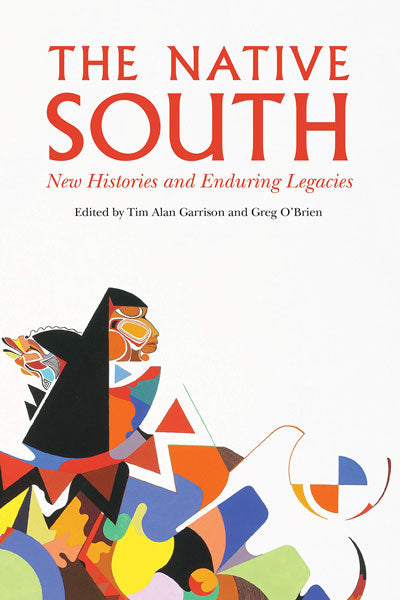 The Native South: New Histories and Enduring Legacies
Paperback
University of Nebraska Press (2019)
SKU: 9781496216632
Regular price
$30.00
$30.00
In The Native South, Tim Alan Garrison and Greg O'Brien assemble contributions from leading ethnohistorians of the American South in a state-of-the-field volume on southern Native American history from the sixteenth to the twenty-first century. Spanning such subjects as Seminole-African American kinship systems, Cherokee notions of guilt and innocence in evolving tribal jurisprudence, Indian captives and American empire, and second-wave feminist activism among Cherokee women in the 1970s, The Native South offers a dynamic examination of ethnohistorical methodology and evolving research in southern Native American history.
Theda Perdue and Michael Green, pioneers who developed the modern historiography of the Native South into a major field of scholarly inquiry, speak in interviews with the editors about how that field evolved in the late twentieth century after the foundational work of James Mooney, John Swanton, Angie Debo, and Charles Hudson.
For scholars, graduate students, and undergraduates in this field of American history, this collection offers original essays by Mikaëla Adams, James Taylor Carson, Tim Alan Garrison, Izumi Ishii, Malinda Maynor Lowery, Rowena McClinton, David A. Nichols, Greg O'Brien, Meg Devlin O'Sullivan, Julie L. Reed, Christina Snyder, and Rose Stremlau.