The Grass Shall Grow: Helen Post Photographs the Native American West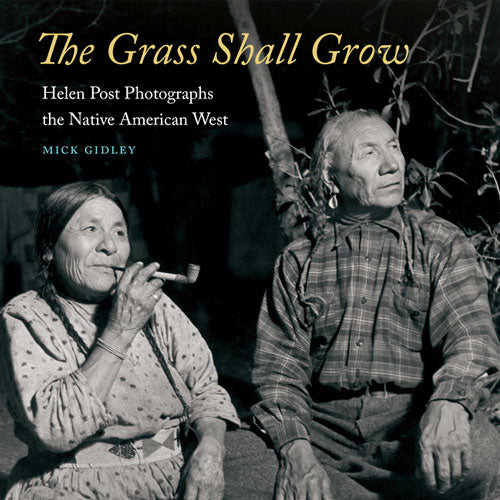 The Grass Shall Grow: Helen Post Photographs the Native American West
Hardcover
University of Nebraska Press (2020)
SKU: 9781496216205
Regular price
$50.00
$50.00
The Grass Shall Grow is a succinct introduction to the work and world of Helen M. Post (1907-79), who took thousands of photographs of Native Americans. Although Post has been largely forgotten and even in her heyday never achieved the fame of her sister, Farm Security Administration photographer Marion Post Wolcott, Helen Post was a talented photographer who worked on Indian reservations throughout the West and captured images that are both striking and informative.
Post produced the pictures for the novelist Oliver La Farge's nonfiction book As Long As the Grass Shall Grow (1940), among other publications, and her output constitutes a powerful representation of Native American life at that time. Mick Gidley recounts Post's career, from her coming of age in the turbulent 1930s to her training in Vienna and her work for the U.S. Indian Service, tracking the arc of her professional reputation. He treats her interactions with public figures, including La Farge and editor Edwin Rosskam, and describes her relationships with Native Americans, whether noted craftspeople such as the Sioux quilter Nellie Star Boy Menard, tribal leaders such as Crow superintendent Robert Yellowtail, or ordinary individuals like the people she photographed at work in the fields or laboring for federal projects, at school or in the hospital, cooking or dancing.
The images reproduced here are analyzed both for their own sake and in order to understand their connection to broader national concerns, including the 1934 Indian Reorganization Act. The thoroughly researched and accessibly written text represents a serious reappraisal of a neglected artist.