The Chippewas of Lake Superior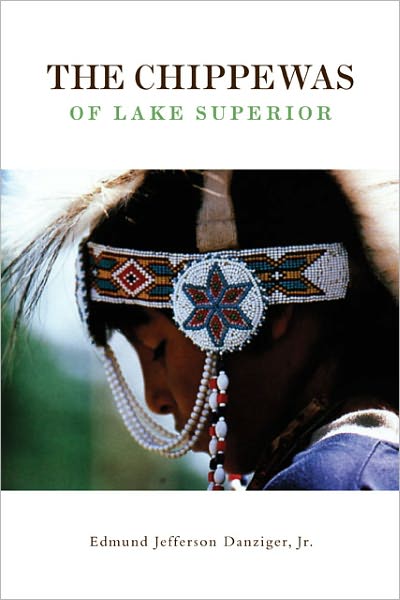 The Chippewas of Lake Superior
Paperback
University of Oklahoma Press (1990)
SKU: 9780806122465
Regular price
$21.95
$21.95
This book tells the story of the Chippewa Indians in the regions around Lake Superior-the fabled land of Kitchigami. It tells of their woodland life, the momentous impact of three centuries of European and American societies on their culture, and how the retention of their tribal identity and traditions proved such a source of strength for the Chippewas that the federal government finally abandoned its policy of coercive assimilation of the tribe.
The Chippewas, especially the Lake Superior bands, have been neglected by historians, perhaps because they fought no bloody wars of resistance against the westward-driving white pioneers who overwhelmed them in the nineteenth century. Yet, historically, the Chippewas were one of the most important Indian groups north of Mexico. Their expansive north woods homeland contained valuable resources, forcing them to play important roles in regional enterprises such as the French, British, and American fur trade. Neither exterminated nor removed to the semiarid Great Plains, the Lake Superior bands have remained on their native lands and for the past century have continued to develop their interests in lumbering, fishing, farming, mining, shipping, and tourism.
Now, for the first time in three hundred years, white domination is no longer the major theme of Chippewa life. The chains of paternalism have been broken. The possessors of many federal and state contracts, confident in their administrative ability, proud of their Indian heritage, and well organized politically, the Lake Superior bands are determined to chart their own course.
In bringing his readers this overview of the Chippewa experience, the author emphasizes major themes for the entire sweep of Lake Superior Chippewa history. He focuses in detail on events, regions, and reservations which illustrate those themes.
Historians, ethnologists, other Indian tribes, and the Chippewas themselves will find much of interest in this account of how previous tribal experiences have shaped Chippewa life in the 1970's.