The Cherokee Rose: A Novel of Gardens and Ghosts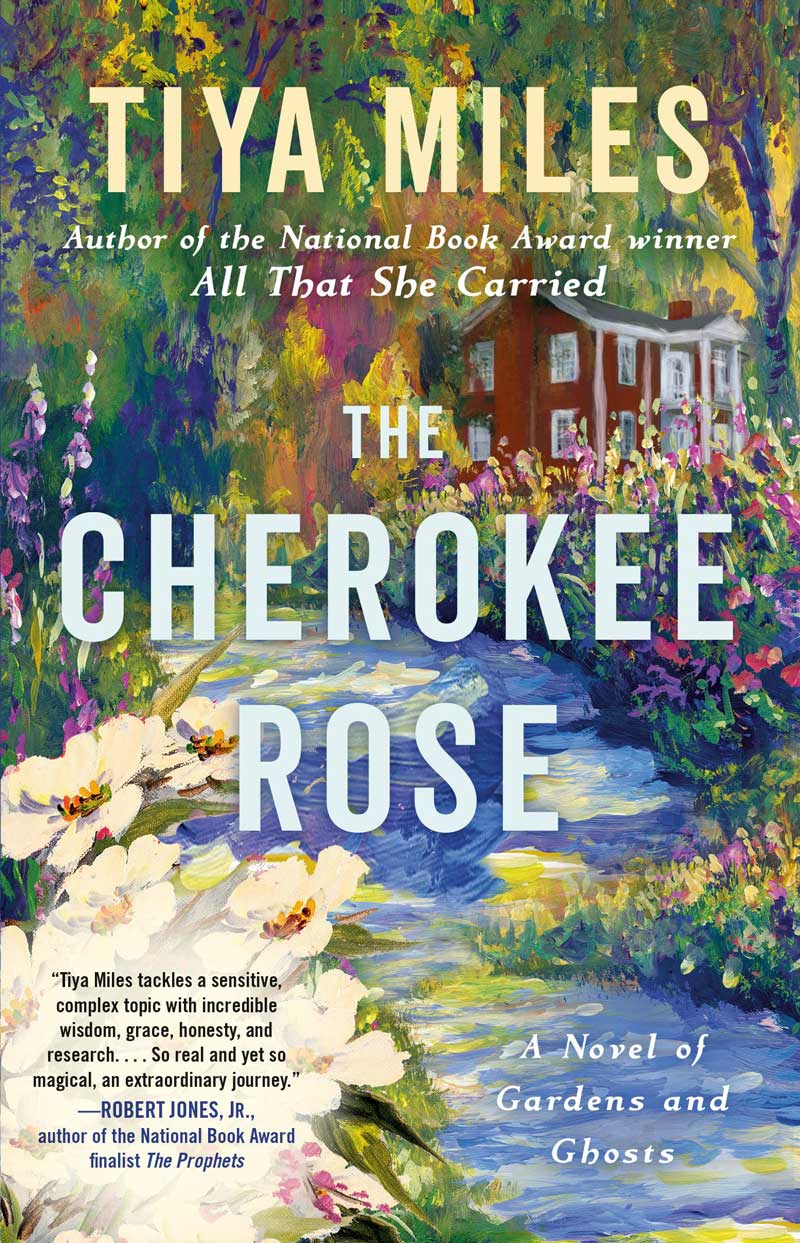 The Cherokee Rose: A Novel of Gardens and Ghosts
Paperback
Random House Trade (2023)
SKU: 9780593596425
Regular price
$18.00
$18.00
"The Cherokee Rose is a mic drop—an instant classic. An invitation to listen to the urgent, sweet choruses of past and present."—Honorée Fanonne Jeffers, author of The Love Songs of W.E.B. Du Bois
Conducting research for her weekly history column, Jinx, a free-spirited Muscogee (Creek) historian, travels to Hold House, a Georgia plantation originally owned by Cherokee chief James Hold, to uncover the mystery of what happened to a tribal member who stayed behind after Indian removal, when Native Americans were forcibly displaced from their ancestral homelands in the nineteenth century.
At Hold House, she meets Ruth, a magazine writer visiting on assignment, and Cheyenne, a Southern Black debutante seeking to purchase the estate. Hovering above them all is the spirit of Mary Ann Battis, the young Indigenous woman who remained in Georgia more than a century earlier. When they discover a diary left on the property that reveals even more about the house's dark history, the three women's connections to the place grow deeper. Over a long holiday weekend, Cheyenne is forced to reconsider the property's rightful ownership, Jinx reexamines assumptions about her tribe's racial history, and Ruth confronts her own family's past traumas before surprising herself by falling into a new romance.
Imbued with a nuanced understanding of history, The Cherokee Rose brings the past to life as Jinx, Ruth, and Cheyenne unravel mysteries with powerful consequences for them all.