Tecumseh and the Prophet: The Heroic Struggle for America's Heartland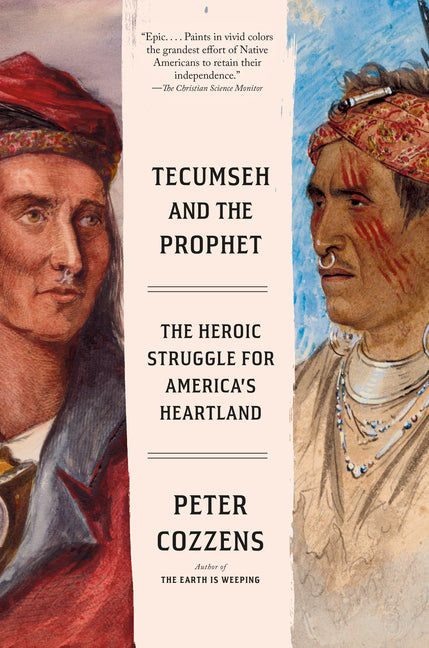 Tecumseh and the Prophet: The Heroic Struggle for America's Heartland
Paperback
Vintage (2021)
SKU: 9780525434887
Regular price
$20.00
$20.00
The first biography of the great Shawnee leader to make clear that his misunderstood younger brother, Tenskwatawa, was an equal partner in the last great pan-Indian alliance against the United States.
Until the Americans killed Tecumseh in 1813, he and his brother Tenskwatawa were the co-architects of the broadest pan-Indian confederation in United States history. In previous accounts of Tecumseh's life, Tenskwatawa has been dismissed as a talentless charlatan and a drunk. But award-winning historian Peter Cozzens now shows us that while Tecumseh was a brilliant diplomat and war leader--admired by the same white Americans he opposed--it was Tenskwatawa, called the Shawnee Prophet, who created a vital doctrine of religious and cultural revitalization that unified the disparate tribes of the Old Northwest. Detailed research of Native American society and customs provides a window into a world often erased from history books and reveals how both men came to power in different but no less important ways.
Cozzens brings us to the forefront of the chaos and violence that characterized the young American Republic, when settlers spilled across the Appalachians to bloody effect in their haste to exploit lands won from the British in the War of Independence, disregarding their rightful Indian owners. Tecumseh and the Prophet presents the untold story of the Shawnee brothers who retaliated against this threat--the two most significant siblings in Native American history, who, Cozzens helps us understand, should be writ large in the annals of America.