Stones, Bones and Stitches: Storytelling Through Inuit Art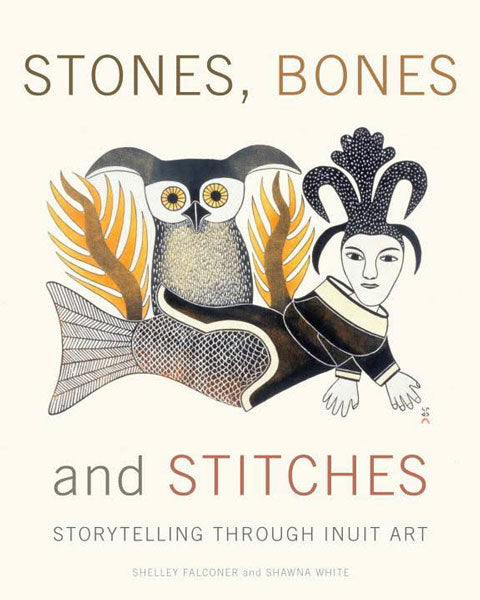 Stones, Bones and Stitches: Storytelling Through Inuit Art
Hardcover
Tundra Books (2007)
SKU: 9780887768545
Regular price
$22.95
$22.95
Did you know?
-Cape Dorset boasts the largest number of artists per capita in Canada (22.7 percent — almost one-quarter of the labor force and thirty times the national average!)
-The word Eskimo is a derogatory term meaning "eaters of raw flesh"
-Some Inuit artists quarry stone for their sculptures in the winter, but have to wait until the summer to bring it back to their workshops
-An igloo uses the same design principles found in the great cathedrals of Europe
-According to legends, the stone figures, called Inukshuks, protect travelers and point them to the safest pathway
-The Inuit have been carving for over 4,000 years
Stones, Bones and Stitches is a fascinating and beautiful introduction to the art of the North. Focusing on several important works from the McMichael Canadian Art Collection, curators Shelley Falconer and Shawna White take you on an impressive journey through the artistic landscape. The evolving character of the North is explored through the lens of some of Canada's most significant Inuit artists, past and present.
Included are eight different works from sculpture to prints, each highlighted with introductions to the artists, the materials they used, geography, legends, and stories. Photographs together with intriguing facts give the reader insight into the artists' lives, communities, and working conditions along with brief histories of the region.