Standing Up to Colonial Power: The Lives of Henry Roe and Elizabeth Bender Cloud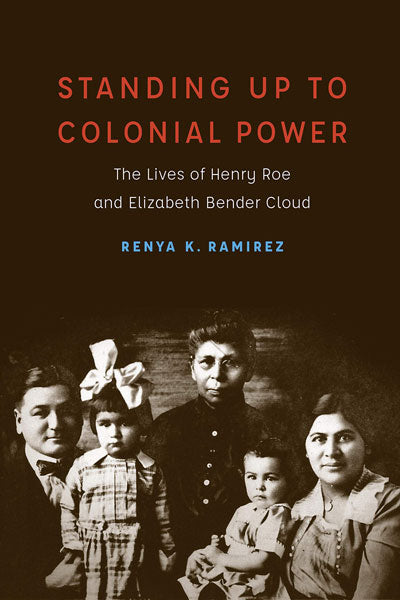 Standing Up to Colonial Power: The Lives of Henry Roe and Elizabeth Bender Cloud
Hardcover
University of Nebraska Press (2018)
SKU: 9781496211729
Regular price
$29.95
$29.95
Standing Up to Colonial Power focuses on the lives, activism, and intellectual contributions of Henry Cloud (1884-1950), a Ho-Chunk, and Elizabeth Bender Cloud (1887-1965), an Ojibwe, both of whom grew up amid settler colonialism that attempted to break their connection to Native land, treaty rights, and tribal identities. Mastering ways of behaving and speaking in different social settings and to divergent audiences, including other Natives, white missionaries, and Bureau of Indian Affairs officials, Elizabeth and Henry relied on flexible and fluid notions of gender, identity, culture, community, and belonging as they traveled Indian Country and within white environments to fight for Native rights.
Elizabeth fought against termination as part of her role in the National Congress of American Indians and General Federation of Women's Clubs, while Henry was one of the most important Native policy makers of the early twentieth century. He documented the horrible abuse within the federal boarding schools and co-wrote the Meriam Report of 1928, which laid the foundation for the Indian Reorganization Act of 1934. Together they ran an early college preparatory Christian high school, the American Indian Institute.
Standing Up to Colonial Power shows how the Clouds combined Native warrior and modern identities as a creative strategy to challenge settler colonialism, to become full members of the U.S. nation-state, and to fight for tribal sovereignty. Renya K. Ramirez uses her dual position as a scholar and as the granddaughter of Elizabeth and Henry Cloud to weave together this ethnography and family-tribal history.