Spirit Rangers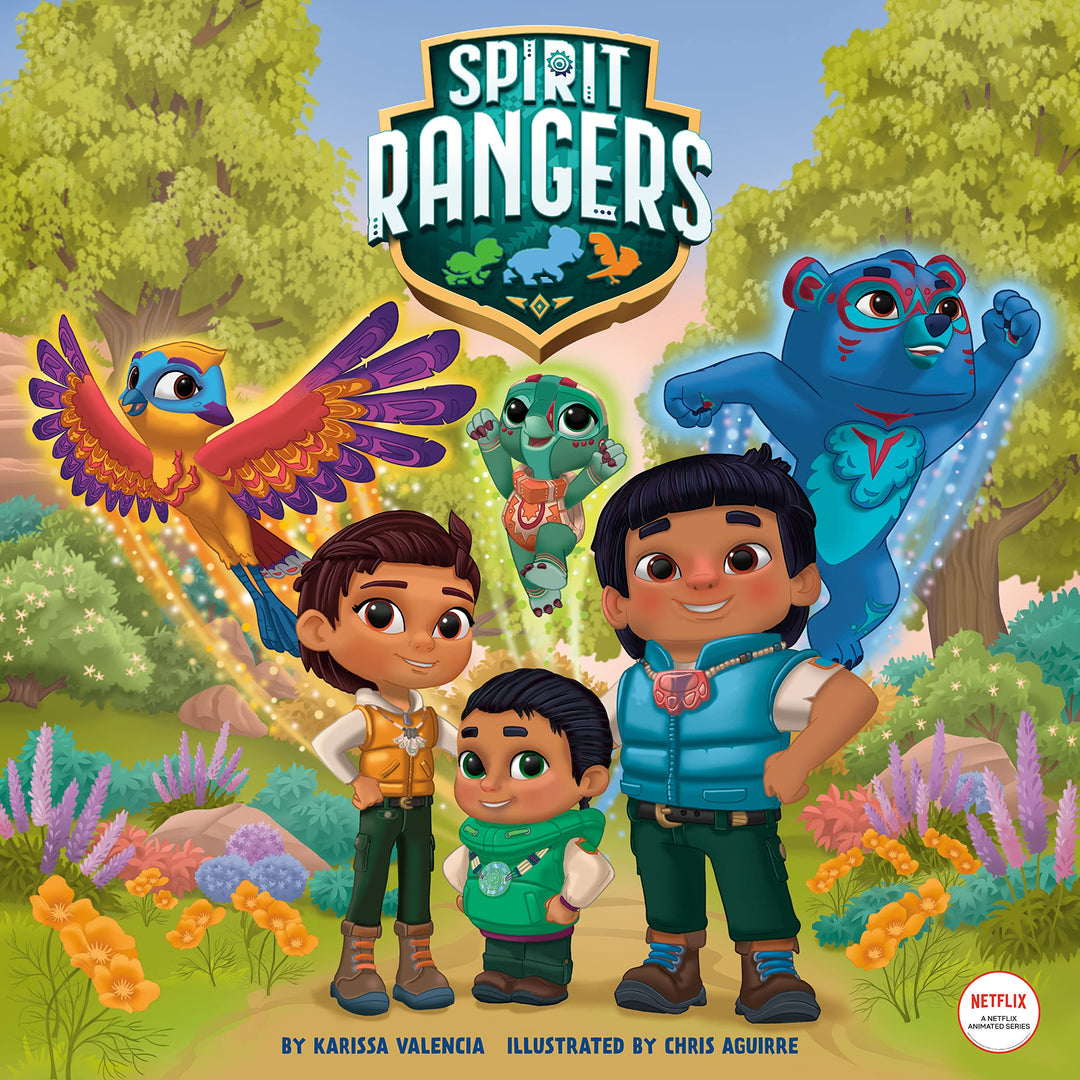 Spirit Rangers
Illustrated by Chris Aguirre
Hardcover
Random House (2022)
SKU: 9780593570241
Regular price
$16.99
$16.99
A beautifully illustrated hardcover storybook introducing kids to the characters of Netflix's preschool show Spirit Rangers!
It's opening day at Xus National Park in Southern California, and Kodi, Summer, and Eddy Skycedar's first day as Junior Park Rangers! But when a mysterious storm threatens to close the park, the siblings must put their heads together to save the day. Kids ages 3 to 7 will love this hardcover storybook full of beautiful illustrations featuring the amazing characters from Netflix's newest preschool show Spirit Rangers!
Created by Samala Chumash descendent, Karissa Valencia, Spirit Rangers is a fantasy-adventure preschool series following Native American sibling trio Kodiak, Summer and Eddy Skycedar, who have a shared secret--they're Spirit Rangers! Spirit Rangers protect every crook, cranny and critter of Spirit Park. With the blessing of the Chumash and Cowlitz tribes, we'll join the Skycedar kids on their amazing adventures with spirits inspired by Indigenous stories.