Red Bird, Red Power: The Life and Legacy of Zitkala Sa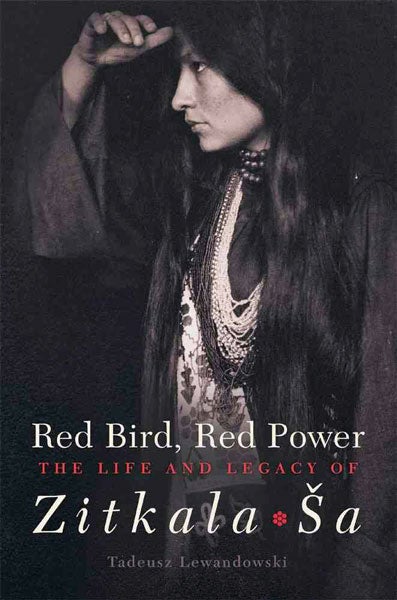 Red Bird, Red Power: The Life and Legacy of Zitkala Sa
Paperback
University of Oklahoma Press (2019)
SKU: 9780806164533
Regular price
$21.95
$21.95
Red Bird, Red Power tells the story of one of the most influential and controversial American Indian activists of the twentieth century. Zitkala- a (1876 1938), also known as Gertrude Simmons Bonnin, was a highly gifted writer, editor, and musician who dedicated her life to achieving justice for Native peoples. Here, Tadeusz Lewandowski offers the first full-scale biography of the woman whose passionate commitment to improving the lives of her people propelled her to the forefront of Progressive-era reform movements.
Lewandowski draws on a vast array of sources, including previously unpublished letters and diaries, to recount Zitkala- a's unique life journey. Her story begins on the Dakota plains, where she was born to a Yankton Sioux mother and a white father. Zitkala- a, whose name translates as Red Bird in English, left home at age eight to attend a Quaker boarding school, eventually working as a teacher at Carlisle Indian Industrial School. By her early twenties, she was the toast of East Coast literary society. Her short stories for the "Atlantic Monthly" (1900) are, to this day, the focus of scholarly analysis and debate. In collaboration with William F. Hanson, she wrote the libretto and songs for the innovative "Sun Dance Opera "(1913).
And yet, as Lewandowski demonstrates, Zitkala- a s successes could not fill the void of her lost cultural heritage, nor dampen her fury toward the Euro-American establishment that had robbed her people of their land. In 1926, she founded the National Council of American Indians with the aim of redressing American Indian grievances.
Zitkala-a's complex identity has made her an intriguing if elusive subject for scholars. In Lewandowski s sensitive interpretation, she emerges as a multifaceted human being whose work entailed constant negotiation. In the end, Lewandowski argues, Zitkala- a's achievements distinguish her as a forerunner of the Red Power movement and an important agent of change.