Raven, Rabbit, Deer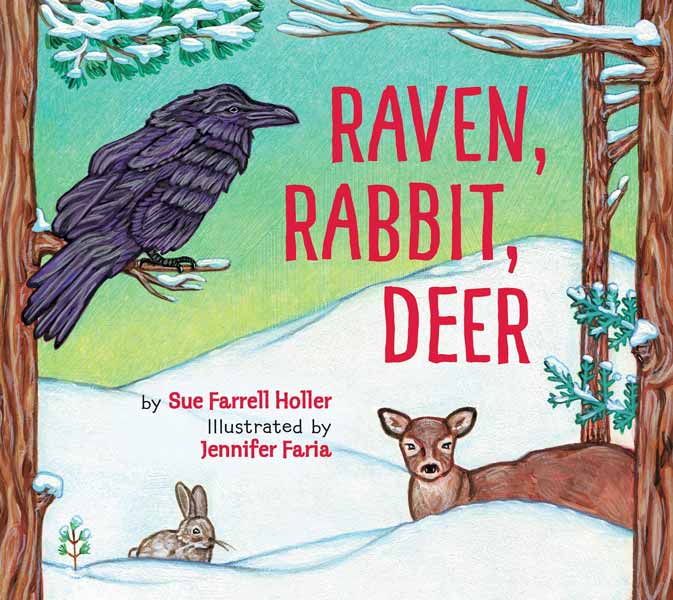 Raven, Rabbit, Deer
Hardcover
Pajama Press (2020)
SKU: 9781772781366
Regular price
$17.95
$17.95
In an intergenerational winter's story full of quiet wonder, a little boy takes his grandfather for a walk down a forest trail.
The boy shows Grandpa how to jump in the snow and how to make it splash into the creek. Grandpa shows the boy rabbit tracks and deer hiding among the trees. They greet their animal neighbors by name: Raven, Rabbit, Deer, Sparrow. Back home, the little boy sets the table with cookies while Grandpa pours the milk. It has been a glorious afternoon, and soon there will be books and blankets and the big armchair by the fire.
In Raven, Rabbit, Deer, Governor General's Award-nominated author Sue Farrell Holler casts a spell of simple wonder as small child earnestly sets out to take care of his grandfather for the day. Grandpa wisely gratifies this sweet self-importance while passing on important lessons: how to greet a raven…how to know a deer's tracks…how to be family. Illustrator Jennifer Faria creates illustrations so cozy they make the winter's day feel warm.