Prudence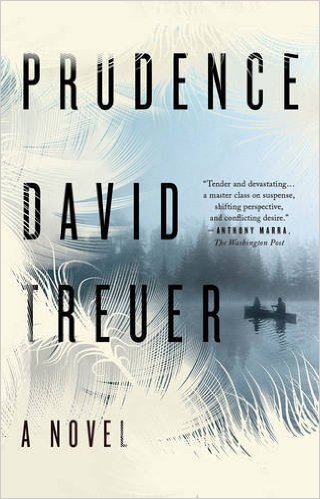 Prudence
Paperback
Riverhead (2016)
SKU: 9781594634079
Regular price
$16.00
$16.00
A haunting and unforgettable novel about love, loss, race, and desire in World War II-era America.
On a sweltering day in August 1942, Frankie Washburn returns to his family's rustic Minnesota resort for one last visit before he joins the war as a bombardier, headed for the darkened skies over Europe. Awaiting him are his hovering mother, his distant father, the Indian caretaker who's been more of a father to him than his own, and Billy, the childhood friend who over the years has become something much more intimate. But before the homecoming can be celebrated, the search for a German soldier, escaped from the POW camp across the river, explodes in a shocking act of violence, with consequences that will reverberate years into the future for all of them and that will shape how each of them makes sense of their lives.
Powerful and wholly original, Prudence is a story of desire, loss, and the search for connection in a riven world; of race and class in a supposedly more innocent era. Most profoundly, it's about the secrets we choose to keep, the ones we can't help telling, and whom - and how - we're supposed to love.
"What does it say about our troubled times -- and David Treuer's considerable talents -- that his World War II-era novel speaks to the present moment in American history with more eloquence and complexity than the nightly newscast? Inequalities of race, class, gender and sexual orientation; the treatment of captured combatants; the Escheresque ethics of bombing civilians a world away; the culture that allows white people to shoot people of color with impunity; all this, and much more besides, resonates through Treuer's tender and devastating book...[A] master class on suspense, shifting perspective and conflicting desire." --Anthony Marra, The Washington Post