Patterns of Exchange: Navajo Weavers and Traders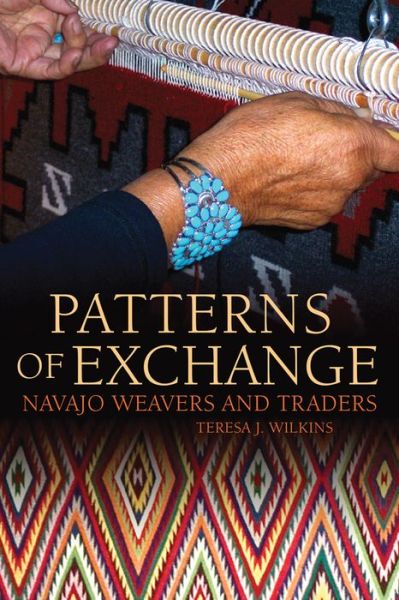 Patterns of Exchange: Navajo Weavers and Traders
Paperback
University of Oklahoma Press (2013)
SKU: 9780806143545
Regular price
$21.95
$21.95
The Navajo rugs and textiles that people admire and buy today are the result of many historical influences, particularly the interaction between Navajo weavers and the traders who guided their production and controlled their sale. John Lorenzo Hubbell and other late-nineteenth-century traders were convinced they knew which patterns and colors would appeal to Anglo-American buyers, and so they heavily encouraged those designs. In Patterns of Exchange, Teresa J. Wilkins traces how the relationships between generations of Navajo weavers and traders affected Navajo weaving.
The Navajos valued their relationships with Hubbell and others who operated trading posts on their reservation. As a result, they did not always see themselves as exploited victims of a capitalist system. Rather, because of Navajo cultural traditions of gift-giving and helping others, the artists slowly adapted some of the patterns and colors the traders requested into their own designs. By the 1890s, Hubbell and others commissioned paintings depicting particular weaving styles and encouraged Navajo weavers to copy them, reinforcing public perceptions of traditional Navajo weaving. Even the Navajos came to revere certain designs as "the weaving of the ancestors."
Enhanced by numerous illustrations, including eight color plates, this volume traces the intricate play of cultural and economic pressures and personal relationships between artists and traders that guided Navajo weavers to produce textiles that are today emblems of the Native American Southwest.