One Story, One Song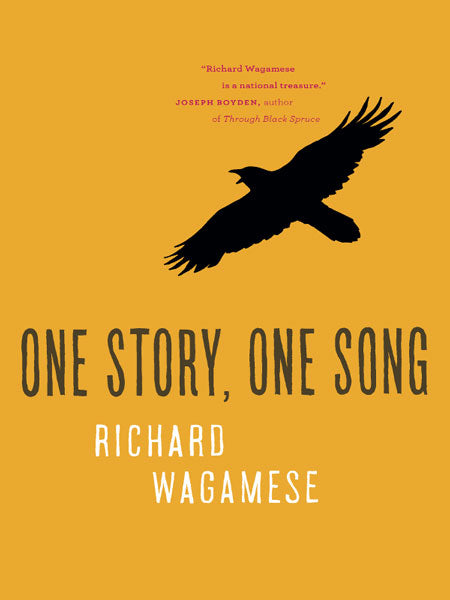 One Story, One Song
Paperback
Douglas & McIntyre (2016)
SKU: 9781771620802
Regular price
$16.95
$16.95
A new collection of warm, wise, and inspiring stories from the author of the best-selling One Native Life.
Since its publication in 2008, readers and reviewers have embraced Richard Wagamese's One Native Life. "In quiet tones and luminous language," wrote the Winnipeg Free Press, "Wagamese shares his hurts and joys, inviting readers to find the ways in which they are joined to him and to consider how they might be joined to others."
In this new book, Richard Wagamese again invites readers to accompany him on his travels. This time his focus is on stories: how they shape us, how they empower us, how they change our lives. Ancient and contemporary, cultural and spiritual, funny and sad, the tales are grouped according to the four essential principles Ojibway traditional teachers sought to impart: humility, trust, introspection, and wisdom.
Whether the topic is learning from his grade five teacher about Martin Luther King, gleaning understanding from a wolf track, lighting a fire for the first time without matches, or finding the universe in an eagle feather, these stories exhibit the warmth, wisdom, and generosity that made One Native Life so popular. As always, in these pages, the land serves as Wagamese's guide. And as always, he finds that true home means not only community but conversation—good, straight-hearted talk about important things. We all need to tell our stories, he says. Every voice matters.