Nishiimeyinaanig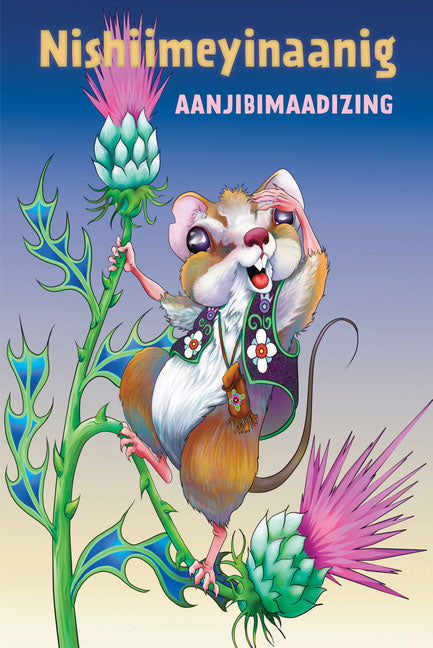 Nishiimeyinaanig
Edited by Anton Treuer et al.
Paperback
Minnesota Historical Society Press (2020)
SKU: 9781681341774
Regular price
$17.95
$17.95
Presented in the Ojibwe language, these delightful new stories with animal characters bring to life the creative genius of some of Ojibwe country's most gifted storytellers.
In these twenty-six charming and original stories, animal characters act foolishly and bravely, show wisdom and weakness, and have funny and surprising adventures. Join cunning Waagosh (Fox) as he finds ever more creative ways to trick rabbits; the famous Gaazhagens (Cat), who manipulates children and entertains their grandmother; and a menagerie of animals engaged in sport, game, and life lessons of all kinds. Nishiimeyinaanig (Our Little Siblings) is written for teachers, students, and Ojibwe language and culture enthusiasts ages ten and above. This is Ojibwe entertainment at its finest.
Aanjibimaadizing, which means "Changing Lives," is a program of the Mille Lacs Band of Ojibwe. Through the Aanjibimaadizing Project, sixteen first speakers have teamed with linguists, teachers, and Ojibwe language experts to create this new literature for Ojibwe language learners. Conceived and presented only in Ojibwe, the stories reflect a rare authenticity as they transmit cultural values, increase vocabulary, and reinforce identity.