Natives Against Nativism: Antiracism and Indigenous Critique in Postcolonial France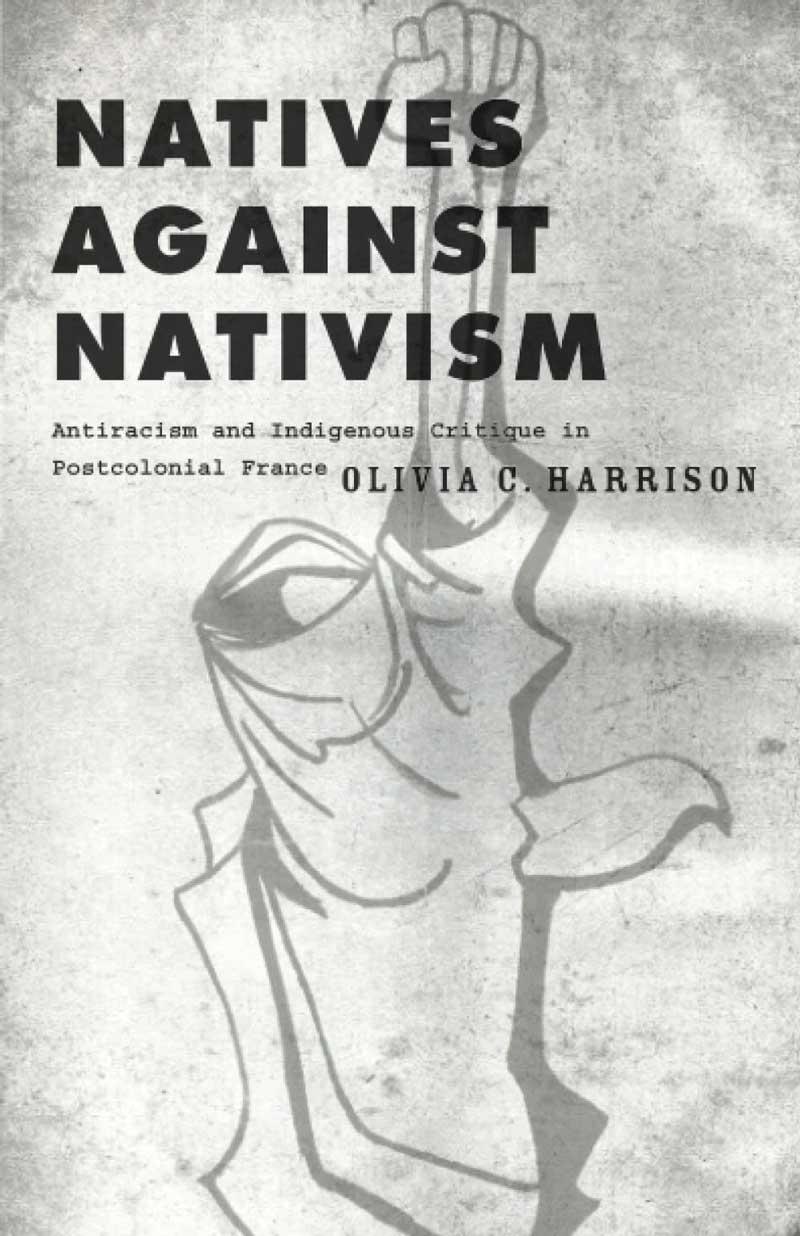 Natives Against Nativism: Antiracism and Indigenous Critique in Postcolonial France
Paperback
University of Minnesota Press (2023)
SKU: 9781517910600
Regular price
$28.00
$28.00
Examining the intersection of Palestine solidarity movements and antiracist activism in France from the 1970s to the present.
For the pasty fifty years, the Palestinian question has served as a rallying cry in the struggle for migrant rights in postcolonial France, from the immigrant labor associations of the 1970s and Beur movements of the 1980s to the militant decolonial groups of the 2000s. In Natives against Nativism, Olivia C. Harrison explores the intersection of anticolonial solidarity and antiracist activism from the 1970s to the present.
Natives against Nativism analyzes a wide range of texts—novels, memoirs, plays, films, and militant archives—that mobilize the twin figures of the Palestinian and the American Indian in a crossed critique of Eurocolonial modernity. Harrison argues that anticolonial solidarity with Palestinians and Indigenous Americans has been instrumental in developing a sophisticated critique of racism across imperial formations—in this case, France, the United States, and Israel.
Serving as the first relational study of antiracism in France, Natives against Nativism observes how claims to indigeneity have been deployed in multiple directions, both in the ongoing struggle for migrant rights and racial justice, and in white nativist claims in France today.