Mark My Words: Native Women Mapping Our Nations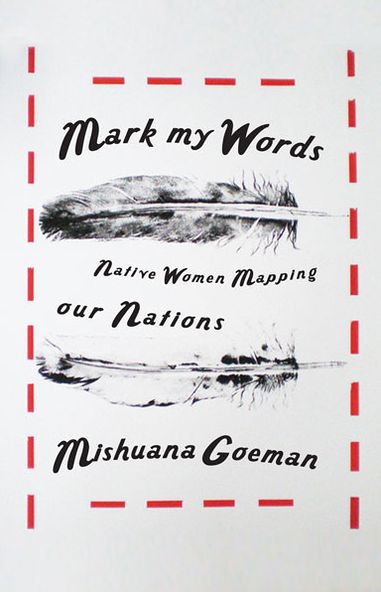 Mark My Words: Native Women Mapping Our Nations
Paperback
Univ Of Minnesota Press (2013)
SKU: 9780816677917
Regular price
$28.00
$28.00
Dominant history would have us believe that colonialism belongs to a previous era that has long come to an end. But as Native people become mobile, reservation lands become overcrowded and the state seeks to enforce means of containment, closing its borders to incoming, often indigenous, immigrants.
In Mark My Words, Mishuana Goeman traces settler colonialism as an enduring form of gendered spatial violence, demonstrating how it persists in the contemporary context of neoliberal globalization. The book argues that it is vital to refocus the efforts of Native nations beyond replicating settler models of territory, jurisdiction, and race. Through an examination of twentieth-century Native women's poetry and prose, Goeman illuminates how these works can serve to remap settler geographies and center Native knowledges. She positions Native women as pivotal to how our nations, both tribal and nontribal, have been imagined and mapped, and how these women play an ongoing role in decolonization.
In a strong and lucid voice, Goeman provides close readings of literary texts, including those of E. Pauline Johnson, Esther Belin, Joy Harjo, Leslie Marmon Silko, and Heid Erdrich. In addition, she places these works in the framework of U.S. and Canadian Indian law and policy. Her charting of women's struggles to define themselves and their communities reveals the significant power in all of our stories.