Ledfeather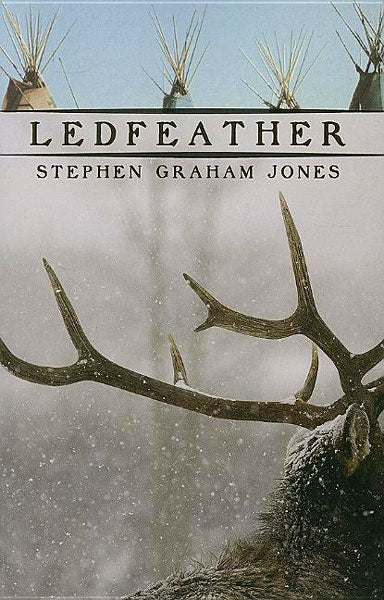 Ledfeather
Paperback
F2c (2008)
SKU: 9781573661461
Regular price
$17.95
$17.95
After burning up the blacktop in New Mexico with The Fast Red Road and rewriting Indian history on the Great Plains with The Bird is Gone, Stephen Graham Jones now takes us to Montana. Set on a Blackfeet Indian reservation, the life of one Indian boy, Doby Saxon, is laid bare through the eyes of those who witness it: his near-death experience, his suicide attempts, his brief glimpse of victory, and the unnecessary death of one of his best friends.
But through Doby there emerges a connection to the past, to an Indian Agent who served the United States Government over a century before. This revelation leads to another and another until it becomes clear that the decisions of this single Indian Agent have impacted the lives of generations of Blackfeet Indians. And the life of Doby Saxon, a boy standing in the middle of the road at night, his hands balled into fists, the reservation wheeling all around him like the whole of Blackfeet history hurtling towards him.
Jones's beautifully complex novel is a story of life, death, love, and the ties that bind us not only to what has been, but what will be: the power of one moment, the weight of one decision, the inevitability of one outcome, and the price of one life.