It's a Mitig!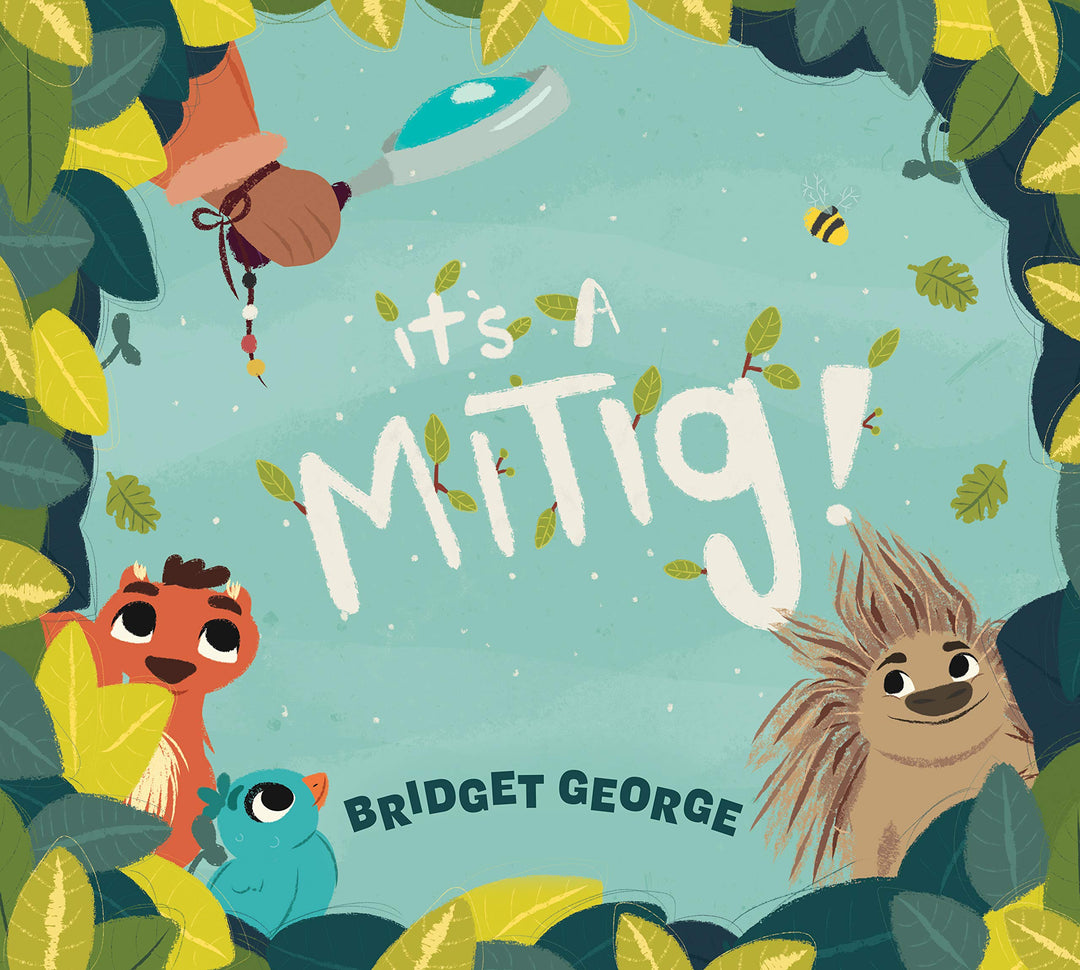 It's a Mitig!
Illustrated by Bridget George
Hardcover
Douglas & McIntyre (2021)
SKU: 9781771622738
Regular price
$16.95
$16.95
A fun and colorful introduction to the Ojibwe language through nature.
It's a Mitig! guides young readers through the forest and introduces them to Ojibwe words that describe the natural world. Featuring vibrant and playful artwork, an illustrated Ojibwe-to-English glossary and a simple introduction to the double-vowel pronunciation system, plus accompanying online recordings, It's a Mitig! is one of the first books of its kind.
From sunup to sundown, encounter an amik playing with sticks and swimming in the river, a prickly gaag hiding in the bushes and a big, bark-covered mitig. Using rhyme to help readers predict the Ojibwe pronunciation, It's a Mitig! makes learning new words fun.
Anishinaabe author-illustrator Bridget George created this unique book for young children and their families with the heartfelt desire to spark a lifelong interest in learning language. Whether connecting with one's Ojibwe ancestry or simply opening children's eyes and ears to the cornucopia of North American dialects, It's a Mitig! is a useful tool for exploring language.