Indian Cities: Histories of Indigenous Urbanization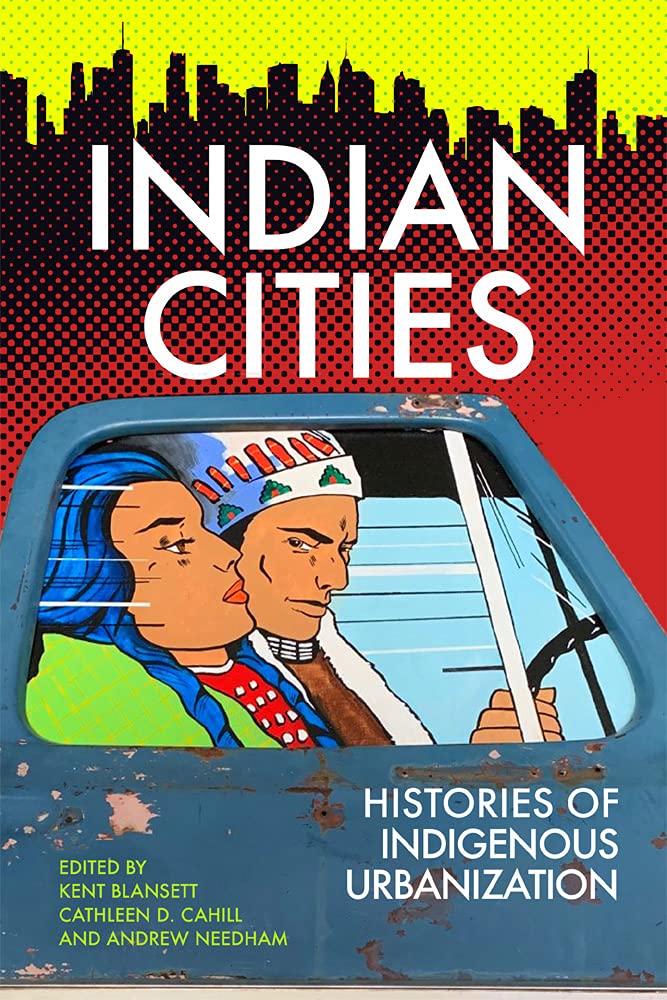 Indian Cities: Histories of Indigenous Urbanization
Paperback
University of Oklahoma Press (2022)
SKU: 9780806176635
Regular price
$32.95
$32.95
From ancient metropolises like Pueblo Bonito and Tenochtitlán to the twenty-first century Oceti Sakowin encampment of NoDAPL water protectors, Native people have built and lived in cities--a fact little noted in either urban or Indigenous histories. By foregrounding Indigenous peoples as city makers and city dwellers, as agents and subjects of urbanization, the essays in this volume simultaneously highlight the impact of Indigenous people on urban places and the effects of urbanism on Indigenous people and politics.
The authors--Native and non-Native, anthropologists and geographers as well as historians--use the term "Indian cities" to represent collective urban spaces established and regulated by a range of institutions, organizations, churches, and businesses. These urban institutions have strengthened tribal and intertribal identities, creating new forms of shared experience and giving rise to new practices of Indigeneity. Some of the essays in this volume explore Native participation in everyday economic activities, whether in the commerce of colonial Charleston or in the early development of New Orleans. Others show how Native Americans became entwined in the symbolism associated with Niagara Falls and Washington, D.C., with dramatically different consequences for Native and non-Native perspectives. Still others describe the roles local Indigenous community groups have played in building urban Native American communities, from Dallas to Winnipeg.
All the contributions to this volume show how, from colonial times to the present day, Indigenous people have shaped and been shaped by urban spaces. Collectively they demonstrate that urban history and Indigenous history are incomplete without each other.