House Made of Dawn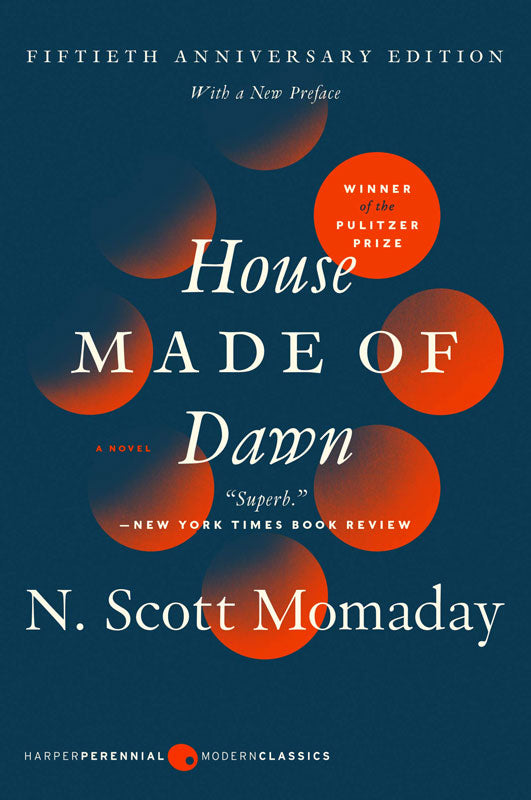 House Made of Dawn
Paperback
Harper Perennial (2018)
SKU: 9780062909954
Regular price
$16.99
$16.99
A special 50th anniversary edition of the magnificent Pulitzer Prize-winning classic from N. Scott Momaday, with a new preface by the author.
A young Native American, Abel has come home from war to find himself caught between two worlds. The first is the world of his grandfather's, wedding him to the rhythm of the seasons, the harsh beauty of the land, and the ancient rites and traditions of his people. But the other world—modern, industrial America—pulls at Abel, demanding his loyalty, claiming his soul, and goading him into a destructive, compulsive cycle of depravity and disgust.
Beautifully rendered and deeply affecting, House Made of Dawn has moved and inspired readers and writers for the last fifty years. It remains, in the words of The Paris Review, "both a masterpiece about the universal human condition and a masterpiece of Native American literature."