From the Ashes: My Story of Being Indigenous, Homeless, and Finding My Way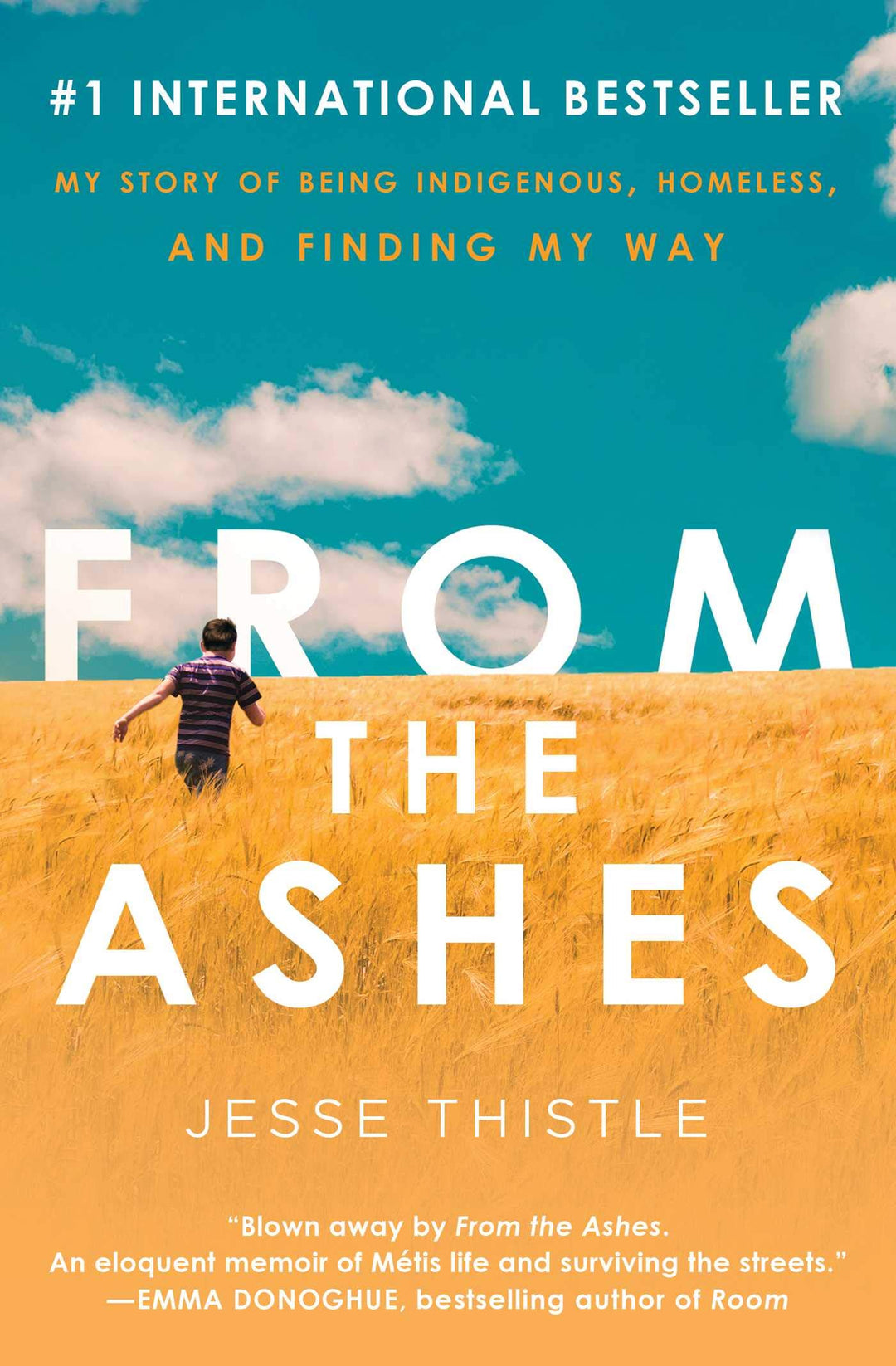 From the Ashes: My Story of Being Indigenous, Homeless, and Finding My Way
Paperback
Atria Books (2021)
SKU: 9781982182946
Regular price
$17.00
$17.00
Abandoned by his parents as a toddler, Jesse Thistle and his two brothers were cut off from all they knew when they were placed in the foster care system. Eventually placed with their paternal grandparents, the children often clashed with their tough-love attitude. Worse, the ghost of Jesse's drug-addicted father seemed to haunt the memories of every member of the family.
Soon, Jesse succumbed to a self-destructive cycle of drug and alcohol addiction and petty crime, resulting in more than a decade living on and off the streets. Facing struggles many of us cannot even imagine, Jesse knew he would die unless he turned his life around. Through sheer perseverance and newfound love, he managed to find his way back into the loving embrace of his Indigenous culture and family.
Now, in this heart-wrenching and triumphant memoir, Jesse Thistle honestly and fearlessly divulges his painful past, the abuse he endured, and the tragic truth about his parents. An eloquent exploration of the dangerous impact of prejudice and racism, From the Ashes is ultimately a celebration of love and "a story of courage and resilience certain to strike a chord with readers from many backgrounds" ( Library Journal).