Fort Snelling at Bdote: A Brief History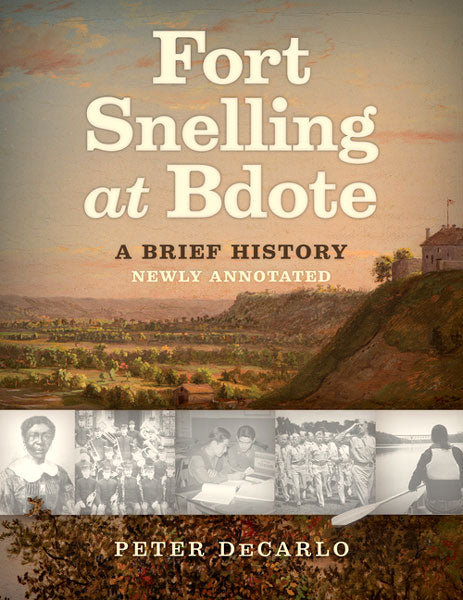 Fort Snelling at Bdote: A Brief History
Paperback
Minnesota Historical Society Press (2020)
SKU: 9781681341712
Regular price
$14.95
$14.95
For millennia, the place where the Minnesota River joins the Mississippi has been a crossroads, a place of strategic power. In the 1820s, the newly arriving U.S. troops built Fort Snelling on the bluff above the rivers. That limestone fortress has stood for almost two hundred years as both an actor and a symbol in Minnesota's history.
But that symbolism is complicated. The fort is a powerful reminder that most Minnesotans today are descendants of immigrants, living on conquered land. Many Dakota people consider the area to be their sacred place of origin as well as a site of genocide. And, shockingly, some army officers at the fort held African Americans in slavery.
The site, a museum preserved and run by the Minnesota Historical Society, is undergoing a sweeping transformation to include not just the fort's military history but the stories of all Minnesotans. And this primer, Fort Snelling: A Brief History, similarly provides an overview of the site's military significance as well as its import to Native peoples, its role in the foundation of the state, and its meaning for Minnesota's diverse people. This new edition includes annotations to guide readers to further discoveries.