Fire Light: The Life of Angel De Cora, Winnebago Artist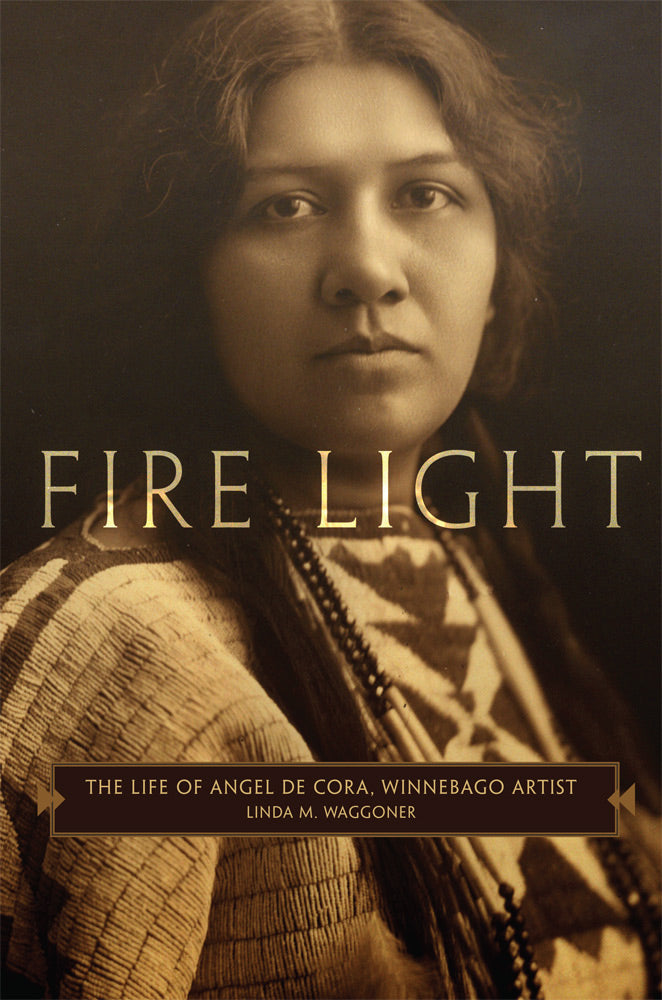 Fire Light: The Life of Angel De Cora, Winnebago Artist
Paperback
OUP (2021)
SKU: 9780806175737
Regular price
$21.95
$21.95
Artist, teacher, and Red Progressive, Angel De Cora (1869–1919) painted Fire Light to capture warm memories of her Nebraska Winnebago childhood. In this biography, Linda M. Waggoner draws on that glowing image to illuminate De Cora's life and artistry, which until now have been largely overlooked by scholars.
One of the first American Indian artists to be accepted within the mainstream art world, De Cora left her childhood home on the Winnebago reservation to find success in the urban Northeast at the turn of the twentieth century. Despite scant documentary sources that elucidate De Cora's private life, Waggoner has rendered a complete picture of the woman known in her time as the first "real Indian artist." She depicts De Cora as a multifaceted individual who as a young girl took pride in her traditions, forged a bond with the land that would sustain her over great distances, and learned the role of cultural broker from her mother's Métis family.
After studying with famed illustrator Howard Pyle at his first Brandywine summer school, De Cora eventually succeeded in establishing the first "Native Indian" art department at Carlisle Indian School. A founding member of the Society of American Indians, she made a significant impact on the American Arts and Crafts movement by promoting indigenous arts throughout her career.
Waggoner brings her broad knowledge of Winnebago culture and history to this gracefully written book, which features more than forty illustrations. Fire Light shows us both a consummate artist and a fully realized woman, who learned how to traverse the borders of Red identity in a white man's world.