Dream Wheels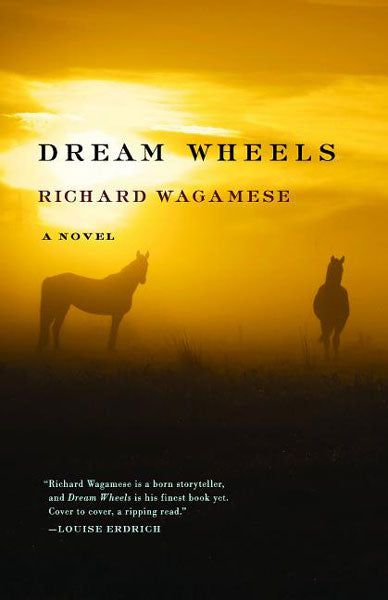 Dream Wheels
Paperback
Milkweed Editions (2016)
SKU: 9781571311177
Regular price
$16.00
$16.00
Champion bull-rider Joe Willie Wolfchild is poised to win the most sought after title in rodeo when a devastating accident at the National Finals leaves his body and ambitions in tatters. Unsure of what else to do, he retires to the panoramic family ranch, Wolfcreek, to mend.
Claire Hartley and her fifteen-year-old son Aiden have nearly been torn apart by abusive boyfriends and an unjust world when a friend sends them to the Wolfchild ranch. Thrown together by terrible circumstance, it appears Aiden and Joe Willie have more in common than their childhoods would suggest. After a rocky start, they strike a deal: Aiden will help Joe Willie repair his '34 Ford V8 pickup if the former champion teaches the city kid how to ride a bull. As Wagamese reveals their story, he rewrites the history of the American cowboy.
In taut, muscular prose, Wagamese explores how independence, self-determination, and a return to cultural tradition can heal body, mind, and community.