Dancing Indigenous Worlds: Choreographies of Relation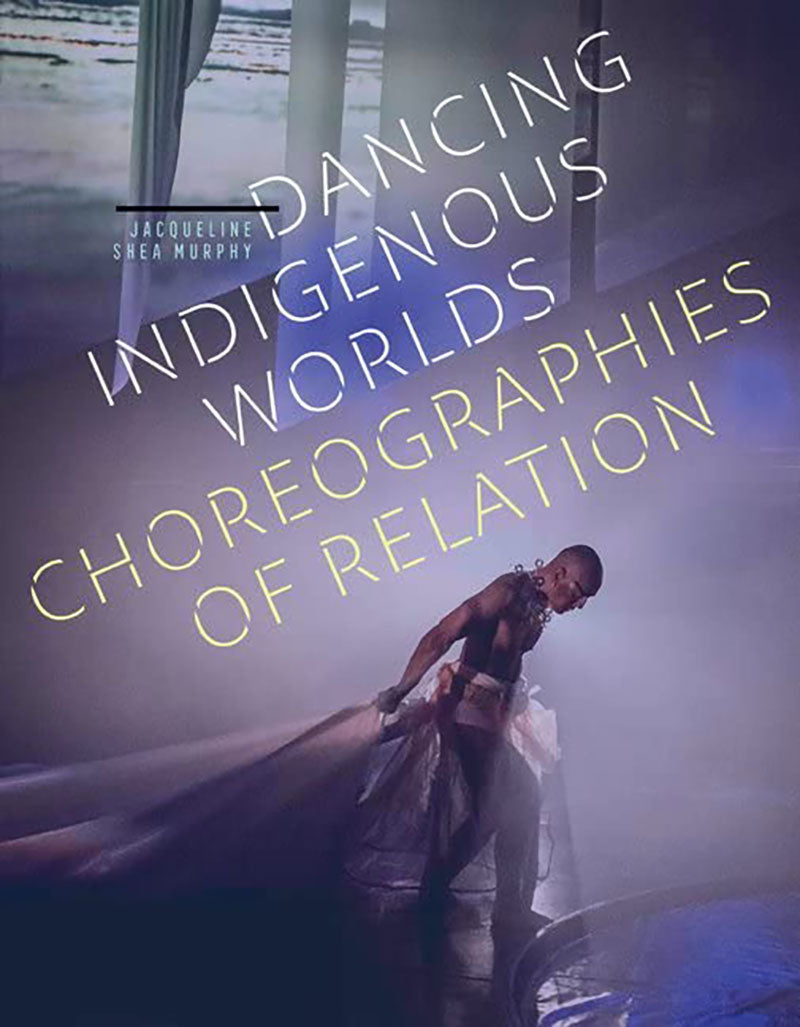 Dancing Indigenous Worlds: Choreographies of Relation
Paperback
University of Minnesota Press (2023)
SKU: 9781517912680
Regular price
$35.00
$35.00
In Dancing Indigenous Worlds, Jacqueline Shea Murphy brings contemporary Indigenous dance makers into the spotlight, putting critical dance studies and Indigenous studies in conversation with one another in fresh and exciting new ways. Exploring Indigenous dance from North America and Aotearoa (New Zealand), she shows how dance artists communicate Indigenous ways of being, as well as generate a political force, engaging Indigenous understandings and histories.
Following specific dance works over time, Shea Murphy interweaves analysis, personal narrative, and written contributions from multiple dance artists, demonstrating dance's crucial work in asserting and enacting Indigenous worldviews and the embodied experiences of Indigenous peoples. As Shea Murphy asserts, these dance-making practices can not only disrupt the structures that European colonization feeds upon and strives to maintain, but they can also recalibrate contemporary dance.
Based on more than twenty years of relationship building and research, Shea Murphy's work contributes to growing, and largely underreported, discourses on decolonizing dance studies, and the geopolitical, gendered, racial, and relational meanings that dance theorizes and negotiates. She also includes discussions about the ethics of writing about Indigenous knowledge and peoples as a non-Indigenous scholar, and models approaches for doing so within structures of ongoing reciprocal, respectful, responsible action.