Clyde Warrior: Tradition, Community, and Red Power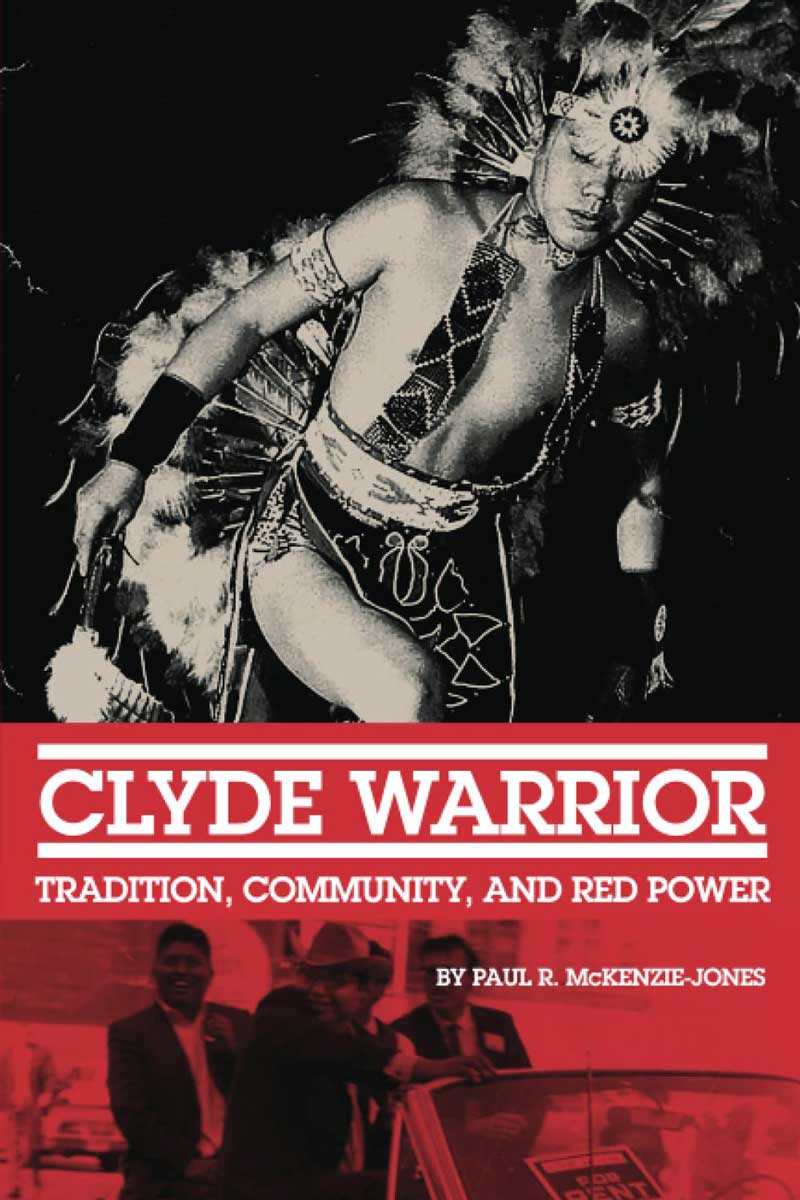 Clyde Warrior: Tradition, Community, and Red Power
Paperback
University of Oklahoma Press (2023)
SKU: 9780806192093
Regular price
$21.95
$21.95
The phrase Red Power, coined by Clyde Warrior (1939–1968) in the 1960s, introduced militant rhetoric into American Indian activism. In this first-ever biography of Warrior, historian Paul R. McKenzie-Jones presents the Ponca leader as the architect of the Red Power movement, spotlighting him as one of the most significant and influential figures in the fight for Indian rights.
The Red Power movement arose in reaction to centuries of oppressive federal oversight of American Indian peoples. It comprised an assortment of grassroots organizations that fought for treaty rights, tribal sovereignty, self-determination, cultural preservation, and cultural relevancy in education. A cofounder of the National Indian Youth Council, Warrior was among the movement's most prominent spokespeople. Throughout the 1960s, he blazed a trail of cultural and political reawakening in Indian Country, using a combination of ultranationalistic rhetoric and direct-action protest.
McKenzie-Jones uses interviews with some of Warrior's closest associates to delineate the complexity of community, tradition, culture, and tribal identity that shaped Warrior's activism. For too many years, McKenzie-Jones maintains, Warrior's death at age twenty-nine overshadowed his intellect and achievements. Red Power has been categorized as an American Indian interpretation of Black Power that emerged after his death. This groundbreaking book brings to light, however, previously unchronicled connections between Red Power and Black Power that show the movements emerging side by side as militant, urgent calls for social change. Warrior borrowed only the slogan as a metaphor for cultural and community integrity.
Descended from hereditary chiefs, Warrior was immersed in Ponca history and language from birth. McKenzie-Jones shows how this intimate experience, and the perspective gained from participating in powwows, summer workshops, and college Indian organizations, shaped Warrior's intertribal approach to Indian affairs. This long-overdue biography explores how Clyde Warrior's commitment to culture, community, and tradition formed the basis for his vision of Red Power.