Chikasha Stories: Shared Voices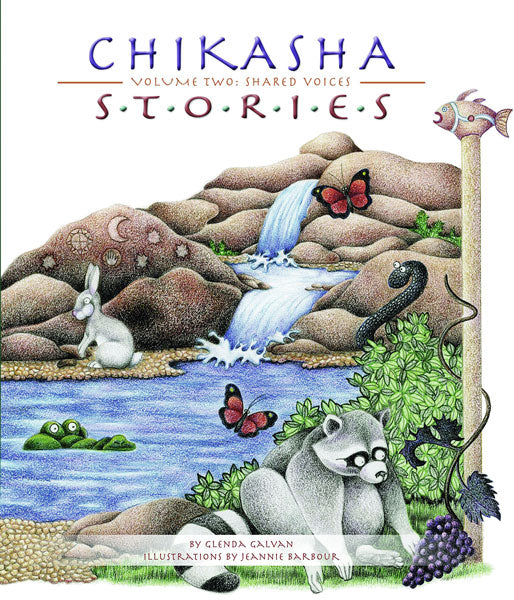 Chikasha Stories: Shared Voices
Illustrated by Jeannie Barbour
Hardcover
Chickasaw Press (2012)
SKU: 9781935684084
Regular price
$30.00
$30.00
When the idea of presenting Chickasaw stories in written form was first suggested by tribal elder and storyteller Glenda Galvan, it quickly became apparent that not all of those stories would fit in one book. In Chikasha Stories: Shared Spirit, Glenda Galvan first shared her stories with the world. The Chickasaw Press proudly continues the preservation of the Nation's storytelling by recording more of Ms. Galvan's narratives. Chikasha Stories: Shared Voices carries on the tradition of the first volume with six new tales, illustrated with original artwork by award-winning Chickasaw artist Jeannie Barbour.
Intended to revive and maintain Chickasaw storytelling, and with a nod to past storytellers, the tales are told in both Chickasaw and English. While presented as children's stories, each tale teaches important life lessons. Shared Voices highlights the value placed on storytellers and reveals why their role in the tribe is so honored.
Delightful for readers young and old, these stories also serve as a valuable introduction to the Chickasaw language.