Chief Loco: Apache Peacemaker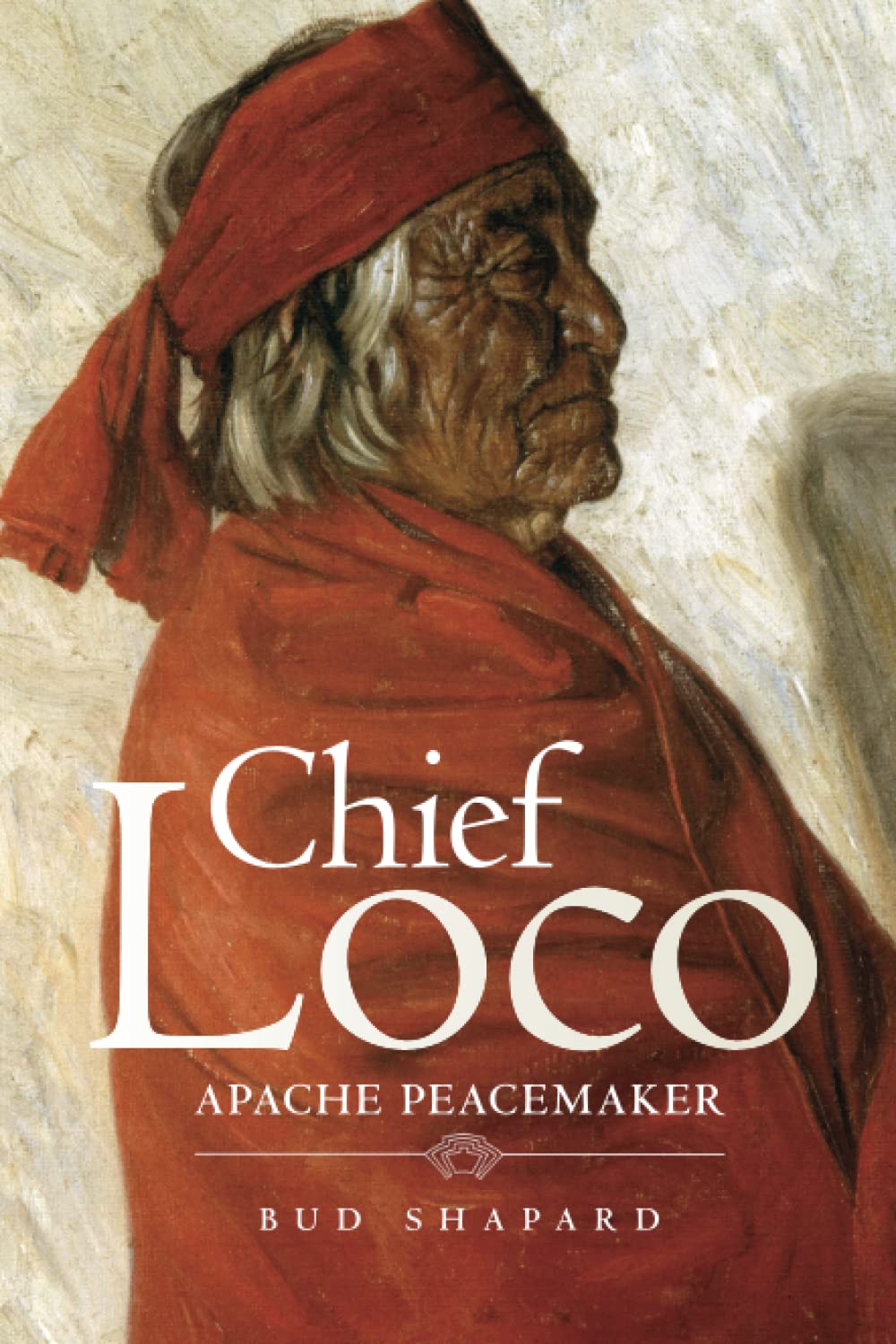 Chief Loco: Apache Peacemaker
Paperback
University of Oklahoma (2022)
SKU: 9780806191218
Regular price
$21.95
$21.95
Jlin-tay-i-tith, better known as Loco, was the only Apache leader to make a lasting peace with both Americans and Mexicans. Yet most historians have ignored his efforts, and some Chiricahua descendants have branded him as fainthearted despite his well-known valor in combat. In this engaging biography, Bud Shapard tells the story of this important but overlooked chief against the backdrop of the harrowing Apache wars and eventual removal of the tribe from its homeland to prison camps in Florida, Alabama, and Oklahoma.
Tracing the events of Loco's long tenure as a leader of the Warm Springs Chiricahua band, Shapard tells how Loco steered his followers along a treacherous path of unforeseeable circumstances and tragic developments in the mid-to-late 1800s. While recognizing the near-impossibility of Apache-American coexistence, Loco persevered in his quest for peace against frustrating odds and often treacherous U.S. government policy. Even as Geronimo, Naiche, and others continued their raiding and sought to undermine Loco's efforts, this visionary chief, motivated by his love for children, maintained his commitment to keep Apache families safe from wartime dangers.
Based on extensive research, including interviews with Loco's grandsons and other descendants, Shapard's biography is an important counterview for historians and buffs interested in Apache history and a moving account of a leader ahead of his time.