Black Snake: Standing Rock, the Dakota Access Pipeline, and Environmental Justice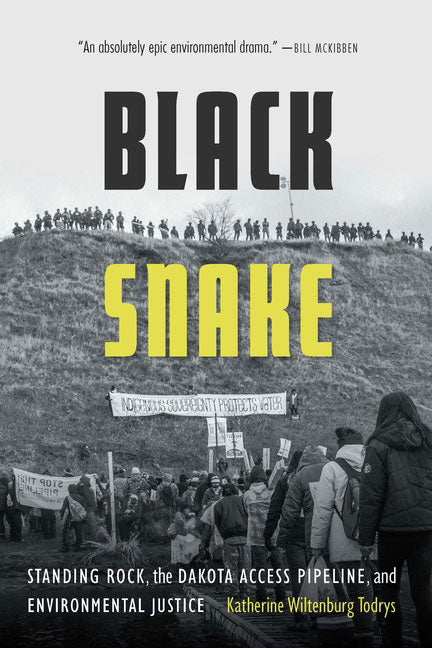 Black Snake: Standing Rock, the Dakota Access Pipeline, and Environmental Justice
Paperback
Bison Books (2021)
SKU: 9781496222664
Regular price
$24.95
$24.95
The controversial Dakota Access Pipeline (DAPL) made headlines around the world in 2016. Supporters called the pipeline key to safely transporting American oil from the Bakken oil fields of the northern plains to markets nationwide, essential to both national security and prosperity. Native activists named it the "black snake," referring to an ancient prophecy about a terrible snake that would one day devour the earth. Activists rallied near the Standing Rock Reservation in North Dakota for months in opposition to DAPL, winning an unprecedented but temporary victory before the federal government ultimately permitted the pipeline. Oil began flowing on June 1, 2017.
The water protector camps drew global support and united more than three hundred tribes in perhaps the largest Native alliance in U.S. history. While it faced violent opposition, the peaceful movement against DAPL has become one of the most crucial human rights movements of our time.
Black Snake is the story of four leaders—LaDonna Allard, Jasilyn Charger, Lisa DeVille, and Kandi White—and their fight against the pipeline. It is the story of Native nations combating environmental injustice and longtime discrimination and rebuilding their communities. It is the story of a new generation of environmental activists, galvanized at Standing Rock, becoming the protectors of America's natural resources.