American Indian Education: A History - 2nd Edition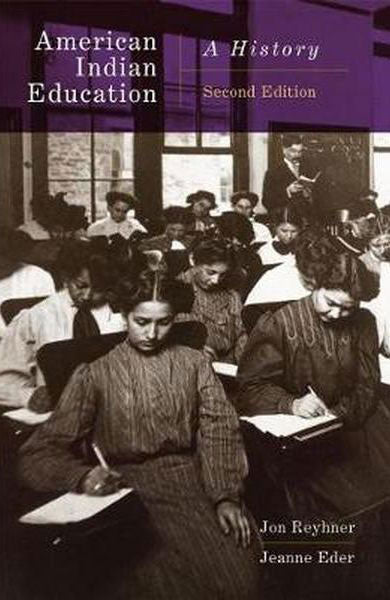 American Indian Education: A History - 2nd Edition
Paperback
University of Oklahoma Press (2017)
SKU: 9780806157764
Regular price
$29.95
$29.95
Before Europeans arrived in North America, Indigenous peoples spoke more than three hundred languages and followed almost as many distinct belief systems and lifeways. But in childrearing, the different Indian societies had certain practices in common—including training for survival and teaching tribal traditions. The history of American Indian education from colonial times to the present is a story of how Euro-Americans disrupted and suppressed these common cultural practices, and how Indians actively pursued and preserved them.
American Indian Education recounts that history from the earliest missionary and government attempts to Christianize and "civilize" Indian children to the most recent efforts to revitalize Native cultures and return control of schools to Indigenous peoples. Extensive firsthand testimony from teachers and students offers unique insight into the varying experiences of Indian education.
Historians and educators Jon Reyhner and Jeanne Eder begin by discussing Indian childrearing practices and the work of colonial missionaries in New France (Canada), New England, Mexico, and California, then conduct readers through the full array of government programs aimed at educating Indian children. From the passage of the Civilization Act of 1819 to the formation of the Bureau of Indian Affairs in 1824 and the establishment of Indian reservations and vocation-oriented boarding schools, the authors frame Native education through federal policy eras: treaties, removal, assimilation, reorganization, termination, and self-determination. Thoroughly updated for this second edition, American Indian Education is the most comprehensive single-volume account, useful for students, educators, historians, activists, and public servants interested in the history and efficacy of educational reforms past and present.