Voices from Pejuhutazizi: Dakota Stories and Storytellers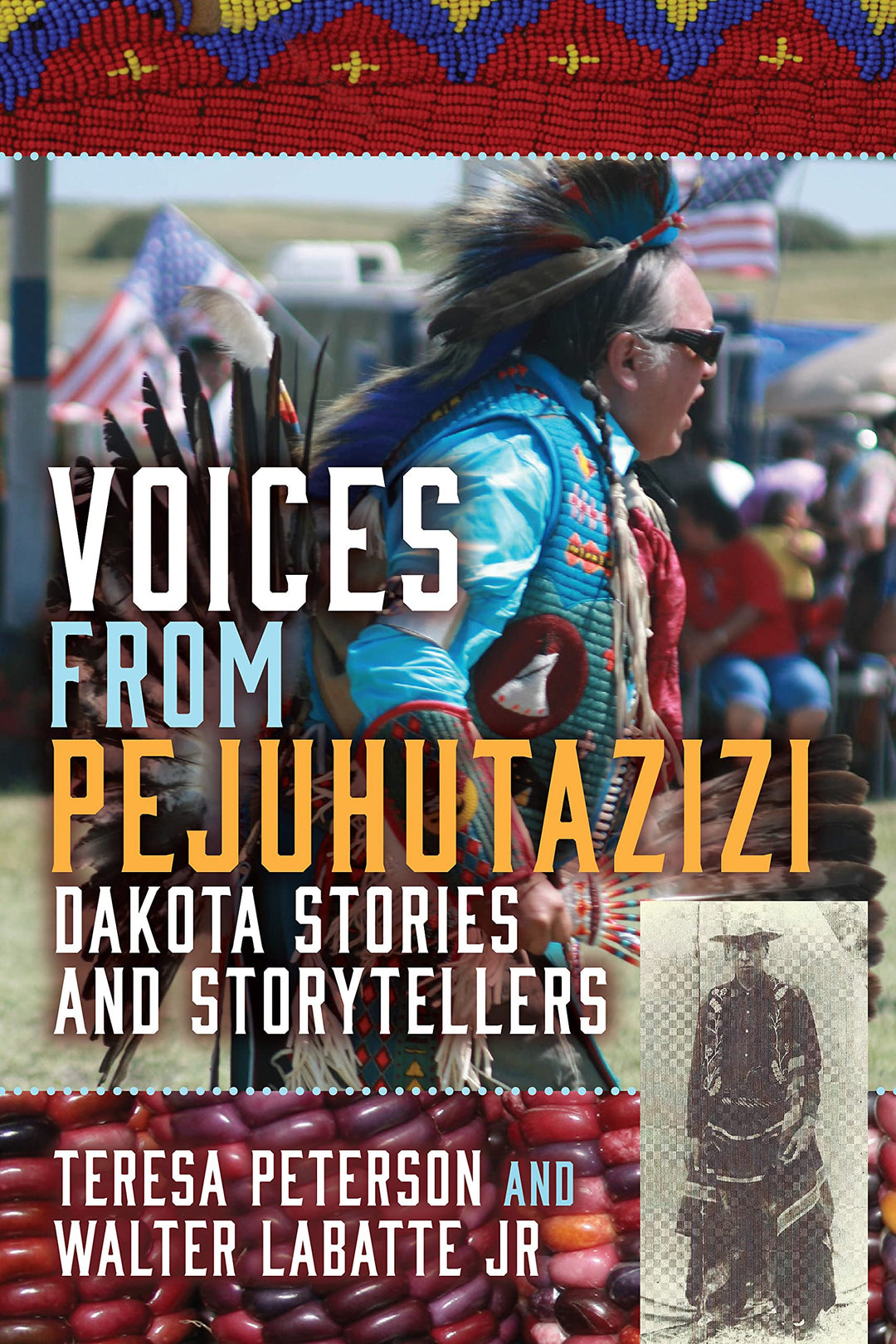 Voices from Pejuhutazizi: Dakota Stories and Storytellers
Paperback
Minnesota Historical Society Press (2022)
SKU: 9781681341842
Regular price
$18.95
$18.95
A rich trove of stories told by five generations of a Dakota family.
Through five generations at Pejuhutazizi (the place where they dig the yellow medicine), Teresa Peterson's family members have listened to and told stories: stories of events, migrations, and relationships in Dakota history, and stories that carry Dakota culture through tales, legends, and myths.
In the 1910s, Waŋbdiṡka (Fred Pearsall) made notes on stories he heard from Dakota elders, including his mother-in-law, at the Upper Sioux Community in Mni Sota Makoce--Minnesota. In the 1950s, when he wrote them down in a letter to his daughters, his young grandson Waṡicuŋhdinażiŋ (Walter "Super" LaBatte Jr.) was already listening and learning from his family's elders and other members of the community. And then that grandson grew up to become a storyteller.
Teresa Peterson, the great-granddaughter of Fred and the niece of Super, has her own story of finding identity to tell. In this book, she has worked with her uncle to present their family's precious collection. These stories bring people together, impart values and traditions, deliver heroes, reconcile, reveal place, and entertain. Finally, as they bring delight to listeners, they provide belonging and nurture humanity.