Talking Sky: Ojibwe Constellations as a Reflection of Life on the Land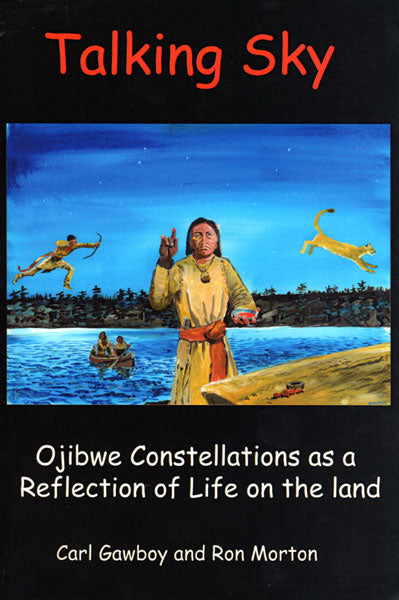 Talking Sky: Ojibwe Constellations as a Reflection of Life on the Land
Paperback
Rockflower Press (2014)
SKU: 9781938241000
Regular price
$12.99
$12.99
Magic is in the air.
Join award-winning authors Carl Gawboy and Ron Morton on a journey of discovery and story telling as they explore the night sky of the Ojibwe. From the important seasonal constellations (Moose, Panther, Wintermaker, and Nanaboujou) through wandering wolves, flying skeletons, and brave fisher to meteors and comets, the authors bring to life the sky world of a northern people. A world that reflected no only the four seasons of the Ojibwe, but also their traditions, stories, religion, science, and day to day living on and with Planet Earth.
In an easy to read and conversational manner, Gawboy and Morton describe Ojibwe constellations, tell the fascinating stories about them, discuss their importance to the Ojibwe people, and explore their connection to the pictographs found throughout the Canadian shield.
Combining natural science and a Native people's holistic vision of the night sky, the authors show how the Ojibwe used their observations of the heavens to not only explain events on the land, but also to create marvelous stories of great cultural, spiritual, and practical importance.