The Thanksgiving Play / What Would Crazy Horse Do?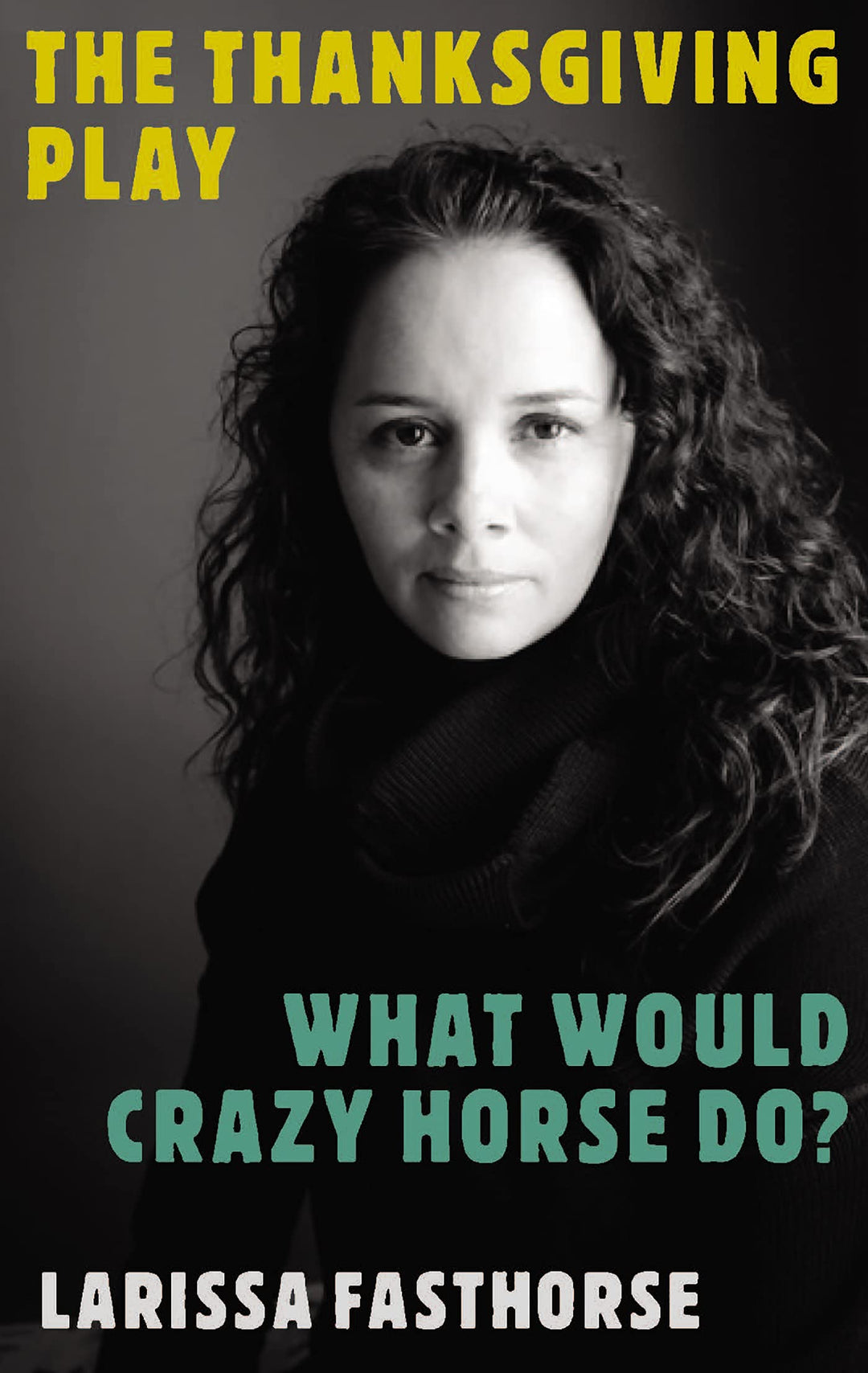 The Thanksgiving Play / What Would Crazy Horse Do?
Paperback
Theatre Communications Group (2021)
SKU: 9781559369619
Regular price
$17.95
$17.95
The Thanksgiving Play
"Satire doesn't get much richer... A takedown of white American mythology... The familiar, whitewashed story of Pilgrims and Native Americans chowing down together gets a delicious roasting." --Jesse Green, New York Times
"Wryly funny... Deftly makes points that need making about representation and, to borrow a line from Hamilton, the crucial matter of 'who tells your story.'" --Don Aucoin, Boston Globe
A group of well-intentioned white teaching artists scramble to create an ambitious "woke" Thanksgiving pageant. Despite their eager efforts to put on the most culturally sensitive show possible, it quickly becomes clear that even those with good intentions can be undone by their own blind spots.
What Would Crazy Horse Do?
"A nuanced portrait of reservation life... A scalding cauldron of race and resentment, poverty, and mental illness." --Robert W. Butler, Kansas City Star
"A timely meditation on the dangers of nationalism tinged with a sad irony as seen through the filter of a Native American lens." --Alan Portner, Broadway World
Twins Calvin and Journey, the last two members of the Marahotah tribe, make a suicide pact to end the Marahotah when the grandfather who raised them dies. Then two white strangers knock on their door and the insular world of the twins is ripped wide open.