Postindian Aesthetics: Affirming Indigenous Literary Sovereignty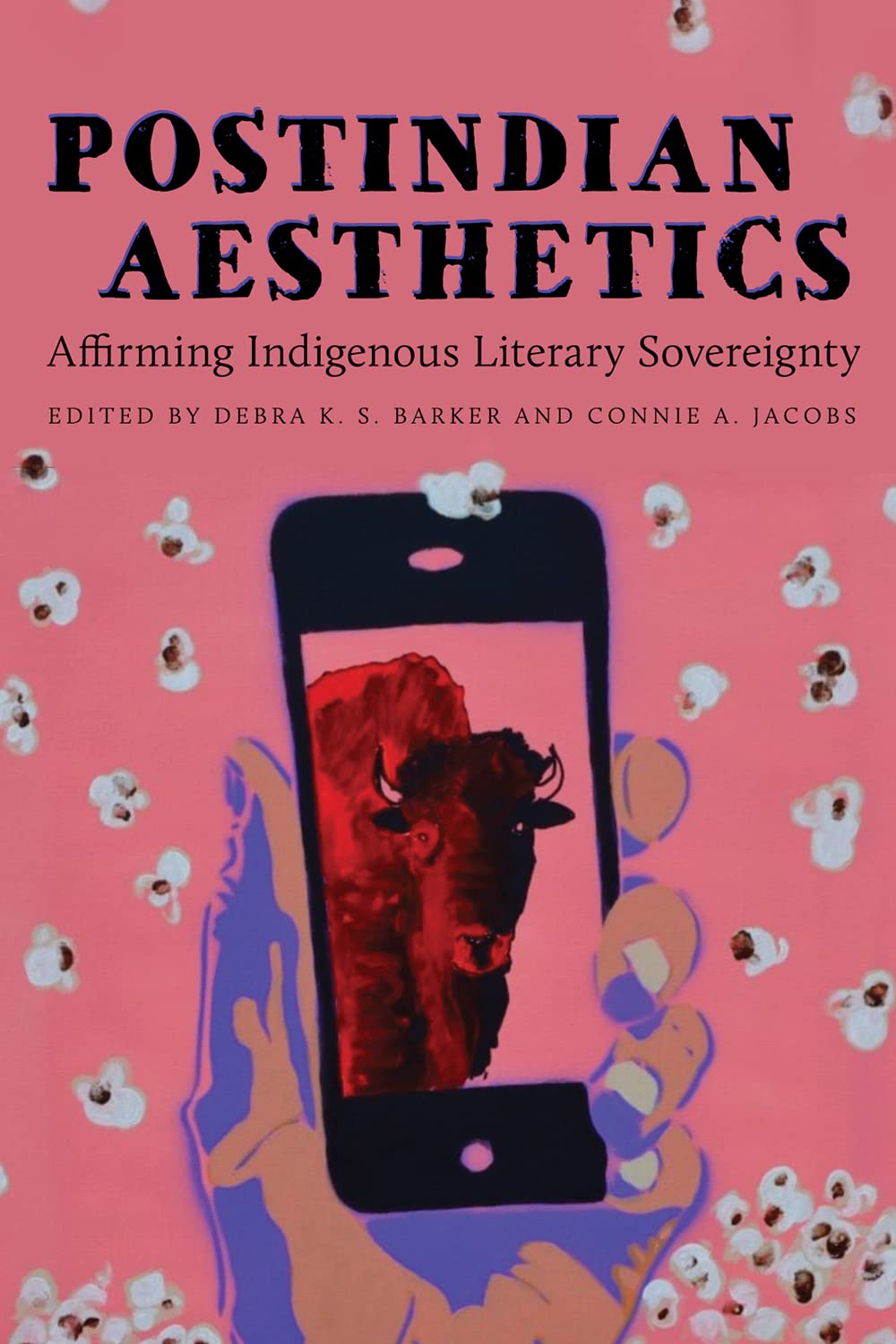 Postindian Aesthetics: Affirming Indigenous Literary Sovereignty
Paperback
University of Arizona Press (2022)
SKU: 9780816546268
Regular price
$29.95
$29.95
Postindian Aesthetics is a collection of critical, cutting-edge essays on Indigenous writers who are creatively and powerfully contributing to a thriving Indigenous literary aesthetic. This book argues for a literary canon that includes Indigenous literature that resists colonizing stereotypes of what has been and often still is expected in art produced by American Indians.
The works featured are inventive and current, and the writers covered are visionaries who are boldly redefining Indigenous literary aesthetics. The artists covered include Orlando White, LeAnne Howe, Stephen Graham Jones, Deborah Miranda, Heid E. Erdrich, Sherwin Bitsui, and many others.
Postindian Aesthetics is expansive and comprehensive with essays by many of today's leading Indigenous studies scholars. Organized thematically into four sections, the topics in this book include working-class and labor politics, queer embodiment, national and tribal narratives, and new directions in Indigenous literatures. By urging readers to think beyond the more popularized Indigenous literary canon, the essays in this book open up a new world of possibilities for understanding the contemporary Indigenous experience. The volume showcases thought-provoking scholarship about literature written by important contemporary Indigenous authors who are inspiring critical acclaim and offers new ways to think about the Indigenous literary canon and encourages instructors to broaden the scope of works taught in literature courses more broadly.