This Town Sleeps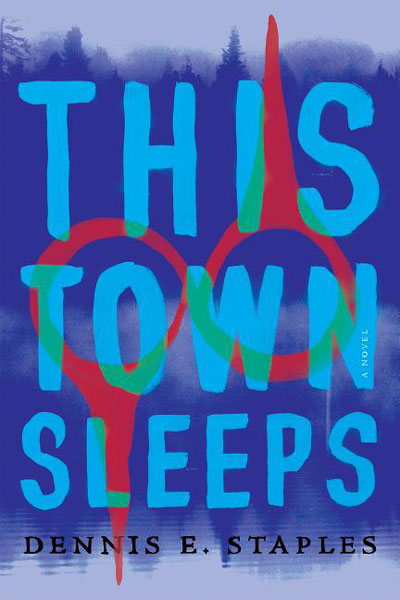 This Town Sleeps
Paperback
Counterpoint (2021)
SKU: 9781640094642
Regular price
$16.95
$16.95
On an Ojibwe reservation called Languille Lake, within the small town of Geshig at the hub of the rez, two men enter into a secret romance. Marion Lafournier, a midtwenties gay Ojibwe man, begins a relationship with his former classmate Shannon, a heavily closeted white man. While Marion is far more open about his sexuality, neither is immune to the realities of the lives of gay men in small towns and closed societies.
Then one night, while roaming the dark streets of Geshig, Marion unknowingly brings to life the spirit of a dog from beneath the elementary school playground. The mysterious revenant leads him to the grave of Kayden Kelliher, an Ojibwe basketball star who was murdered at the age of seventeen and whose presence still lingers in the memories of the townsfolk. While investigating the fallen hero's death, Marion discovers family connections and an old Ojibwe legend that may be the secret to unraveling the mystery he has found himself in.
Set on a reservation in far northern Minnesota, This Town Sleeps explores the many ways history, culture, landscape, and lineage shape our lives, our understanding of the world we inhabit, and the stories we tell ourselves to make sense of it all.
"With gentle wit, frank sensuality, and a keen eye for small town and reservation life, Dennis E. Staples debuts a tender, suspenseful, irresistible first novel!" —Louise Erdrich
"Elegant and gritty, angry and funny. Staples's work is emotional without being sentimental. Dennis unmakes something in us, then remakes it, a quilt of characters that embody this town, this place, which sleeps but doesn't dream, or it is all a dream we want to wake up from with its characters. We move through the dream that is this novel, unable to move or not move, arrested by the striking sentences and sentiments of a voice we can't sleep to, one which wakes in us the ability to understand so much about ourselves and the way history and time weigh on us in ways it's both understandable to stay asleep or to have to wake up from." —Tommy Orange, author of There, There
"This Town Sleeps is an utterly strange and compelling book. Magic and murder and a remote Indian reservation, written with deep feeling and dark humor. Staples is pushing the genre of Native American fiction into new areas. Read this book!" —David Treuer, author of The Heartbeat of Wounded Knee