The Third Space of Sovereignty: The Postcolonial Politics of US Indigenous Relations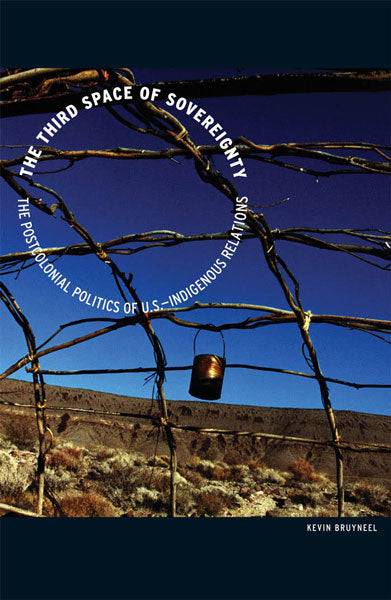 The Third Space of Sovereignty: The Postcolonial Politics of US Indigenous Relations
Paperback
University of Minnesota Press (2007)
SKU: 9780816649884
Regular price
$27.50
$27.50
The imposition of modern American colonial rule has defined U.S.-indigenous relations since the time of the American Civil War. In resistance, Kevin Bruyneel asserts, indigenous political actors work across American spatial and temporal boundaries, demanding rights and resources from the government while also challenging the imposition of colonial rule over their lives. This resistance engenders what he calls a "third space of sovereignty," which resides neither inside nor outside the U.S. political system but rather exists on its boundaries, exposing both the practices and limitations of American colonial rule.
The Third Space of Sovereignty offers fresh insights on such topics as the crucial importance of the formal end of treaty-making in 1871, indigenous responses to the prospect of U.S. citizenship in the 1920s, native politics during the tumultuous civil rights era of the 1960s, the question of indigenousness in the special election of California's governor in 2003, and the current issues surrounding gaming and casinos.
In this engaging and provocative work, Bruyneel shows how native political actors have effectively contested the narrow limits that the United States has imposed on indigenous people's ability to define their identity and to develop economically and politically on their own terms.