Choctaw Crime and Punishment, 1884-1907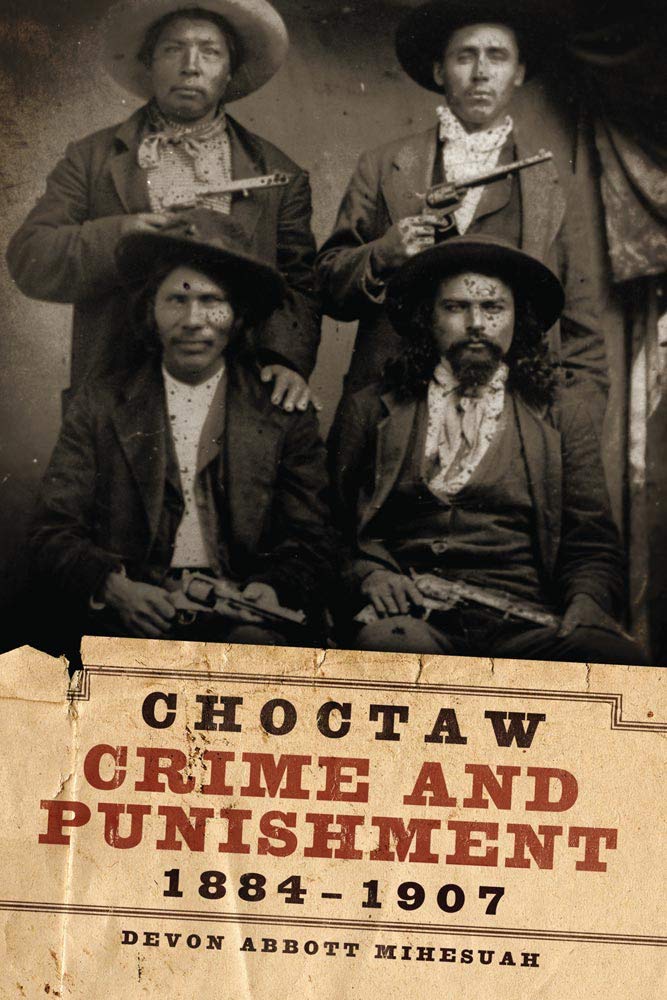 Choctaw Crime and Punishment, 1884-1907
Paperback
University of Oklahoma Press (2022)
SKU: 9780806190341
Regular price
$24.95
$24.95
During the decades between the Civil War and the establishment of Oklahoma statehood, Choctaws suffered almost daily from murders, thefts, and assaults--usually at the hands of white intruders, but increasingly by Choctaws themselves. This book focuses on two previously unexplored murder cases to illustrate the intense factionalism that emerged among tribal members during those lawless years as conservative Nationalists and pro-assimilation Progressives fought for control of the Choctaw Nation.
Devon Abbott Mihesuah describes the brutal murder in 1884 of her own great-great-grandfather, Nationalist Charles Wilson, who was a Choctaw lighthorseman and U.S. deputy marshal. She then relates the killing spree of Progressives by Nationalist Silan Lewis ten years later. Mihesuah draws on a wide array of sources--even in the face of missing court records--to weave a spellbinding account of homicide and political intrigue. She painstakingly delineates a transformative period in Choctaw history to explore emerging gulfs between Choctaw citizens and address growing Indian resistance to white intrusions, federal policies, and the taking of tribal resources.
The first book to fully describe this Choctaw factionalism, Choctaw Crime and Punishment is both a riveting narrative and an important analysis of tribal politics.