Sovereignty and Sustainability: Indigenous Literary Stewardship in New England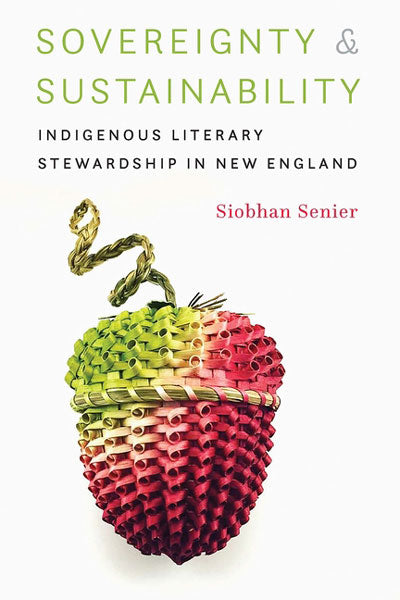 Sovereignty and Sustainability: Indigenous Literary Stewardship in New England
Hardcover
University of Nebraska Press (2020)
SKU: 9780803296770
Regular price
$55.00
$55.00
Sovereignty and Sustainability examines how Native American authors in what is now called New England have maintained their own long and complex literary histories, often entirely outside of mainstream archives, libraries, publishing houses, and other institutions usually associated with literary canon-building. Indigenous people in the Northeast began writing in English almost immediately after the arrival of colonial settlers, and they have continued to write in almost every form—histories, newsletters, novels, poetry, and electronic media.
Over the centuries, Native American authors have used literature to assert tribal self-determination and protect traditional homelands and territories. Drawing on the fields of Native American and Indigenous studies, environmental humanities, and literary history, Siobhan Senier argues that sustainability cannot be thought of apart from Indigenous sovereignty and that tribal sovereignty depends on environmental and cultural sustainability. Senier offers the framework of literary stewardship to show how works of Indigenous literature maintain, recirculate, and adapt tribally specific approaches to community, land, and relations. Individual chapters discuss Wampanoag historiography; tribal newsletters and periodicals; novelists and poets Joseph Bruchac, John Christian Hopkins, Cheryl Savageau, and Melissa Tantaquidgeon Zobel; and tribal literature on the web and in electronic archives.
Pushing against the idea that Indians have vanished or are irrelevant today, Senier demonstrates to the contrary that regional Native literature is flourishing and looks to a dynamic future.