Serving the Nation: Cherokee Sovereignty and Social Welfare, 1800-1907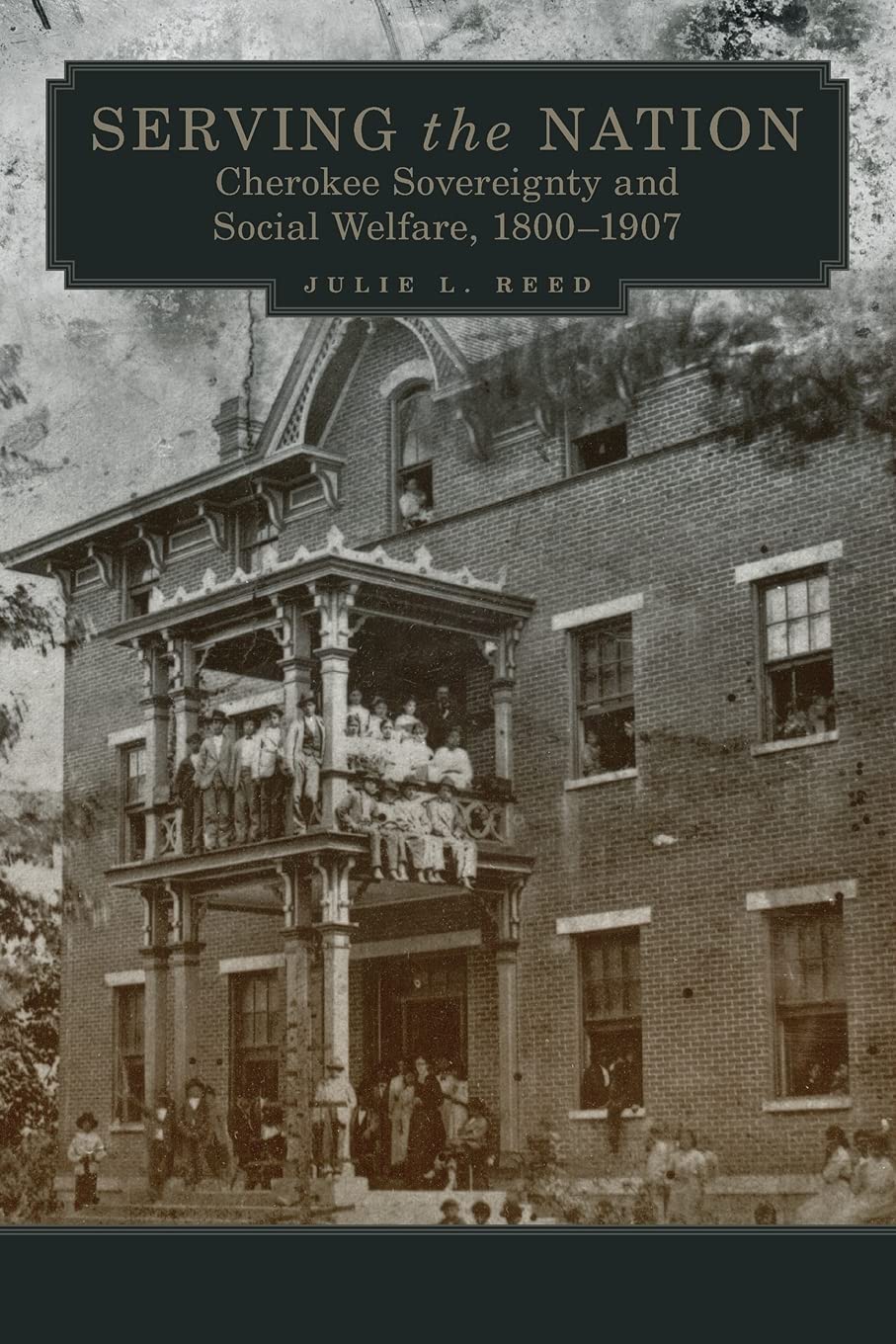 Serving the Nation: Cherokee Sovereignty and Social Welfare, 1800-1907
Paperback
University of Oklahoma Press (2021)
SKU: 9780806169194
Regular price
$26.95
$26.95
Well before the creation of the United States, the Cherokee people administered their own social policy—a form of what today might be called social welfare—based on matrilineal descent, egalitarian relations, kinship obligations, and communal landholding. The ethic of gadugi, or work coordinated for the social good, was at the heart of this system. Serving the Nation explores the role of such traditions in shaping the alternative social welfare system of the Cherokee Nation, as well as their influence on the U.S. government's social policies.
Faced with removal and civil war in the early and mid-nineteenth century, the Cherokee Nation asserted its right to build institutions administered by Cherokee people, both as an affirmation of their national sovereignty and as a community imperative. The Cherokee Nation protected and defended key features of its traditional social service policy, extended social welfare protections to those deemed Cherokee according to citizenship laws, and modified its policies over time to continue fulfilling its people's expectations. Julie L. Reed examines these policies alongside public health concerns, medical practices, and legislation defining care and education for orphans, the mentally ill, the differently abled, the incarcerated, the sick, and the poor.
Changing federal and state policies and practices exacerbated divisions based on class, language, and education, and challenged the ability of Cherokees individually and collectively to meet the social welfare needs of their kin and communities. The Cherokee response led to more centralized national government solutions for upholding social welfare and justice, as well as to the continuation of older cultural norms.
Offering insights gleaned from reconsidered and overlooked historical sources, this book enhances our understanding of the history and workings of social welfare policy and services, not only in the Cherokee Nation but also in the United States.
Serving the Nation is published in cooperation with the William P. Clements Center for Southwest Studies, Southern Methodist University.