Reclaiming Indigenous Governance: Reflections and Insights from Australia, Canada, New Zealand, and the United States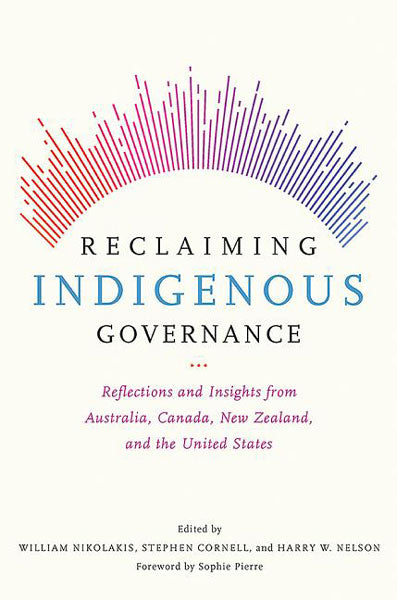 Reclaiming Indigenous Governance: Reflections and Insights from Australia, Canada, New Zealand, and the United States
Paperback
University of Arizona Press (2019)
SKU: 9780816539970
Regular price
$35.00
$35.00
Reclaiming Indigenous Governance examines the efforts of Indigenous peoples in four important countries to reclaim their right to self-govern. Showcasing Native nations, this timely book presents diverse perspectives of both practitioners and researchers involved in Indigenous governance in Canada, Australia, New Zealand, and the United States (the CANZUS states).
Indigenous governance is dynamic, an ongoing relationship between Indigenous peoples and settler-states. The relationship may be vigorously contested, but it is often fragile—one that ebbs and flows, where hard-won gains can be swiftly lost by the policy reversals of central governments. The legacy of colonial relationships continues to limit advances in self-government.
Yet Indigenous peoples in the CANZUS countries are no strangers to setbacks, and their growing movement provides ample evidence of resilience, resourcefulness, and determination to take back control of their own destiny. Demonstrating the struggles and achievements of Indigenous peoples, the chapter authors draw on the wisdom of Indigenous leaders and others involved in rebuilding institutions for governance, strategic issues, and managing lands and resources.
This volume brings together the experiences, reflections, and insights of practitioners confronting the challenges of governing, as well as researchers seeking to learn what Indigenous governing involves in these contexts. Three things emerge: the enormity of the Indigenous governance task, the creative agency of Indigenous peoples determined to pursue their own objectives, and the diverse paths they choose to reach their goal.